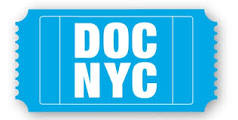 View other DOC NYC Films by strand: American Perspectives, Art & Design, Behind The Scenes, Docs Redux, Fight The Power, Galas, International Perspectives, Jock Docs, Metropolis, Science Non-Fiction, Short List, Sonic Cinema, Special Events, True Crime, Viewpoints, Wild Life
Circus Kid
(Country: US; Year: 2016; Director: Lorenzo Pisoni)
Documenting what it's like to grow up in a circus family.
NYC premiere
Following Seas
(Year: 2016; Director: Tyler J Kelley, Araby Williams )
Bob and Nancy Griffith made 20 ocean voyages over two decades, fulfilling a dream of freedom and adventure in their 53-foot sailboat.
NYC premiere
The Guys Next Door
(Country: US, Italy; Year: 2016; Director: Amy Geller Allie Humenuk, Amy Geller, Allie Humenuk)
A married woman in her 40s, with a husband and three children, is also the surrogate mother for her married gay friends' children.
NYC premiere
The Joneses
(Country: UK, US; Year: 2016; Director: Moby Longinotto)
Jheri Jones, a lively 74-year-old transgender divorcée, works hard to keep her family together in a trailer park home in the Bible Belt of Mississippi.
NYC premiere