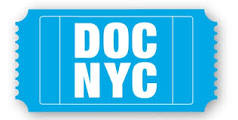 View other DOC NYC Films by strand: American Perspectives, Behind The Scenes, Docs Redux, Fight The Power, Galas, International Perspectives, Jock Docs, Metropolis, Modern Family, Science Non-Fiction, Short List, Sonic Cinema, Special Events, True Crime, Viewpoints, Wild Life
California Typewriter
(Country: US, France, Canada, India; Year: 2016; Director: Doug Nichol; Stars: Tom Hanks, Sam Shepard, John Mayer, David McCullough, Mason Williams, Jeremy Mayer, Ken Alexander, Silvi Alcivar, Martin Howard, Richard Polt, Darren Wershler, Herbert Permillion)
An ode to a technology that most find obsolete and disposable but which some still joyously embrace.
NYC premiere
David Lynch: The Art Life
(Country: US, Denmark; Year: 2016; Director: Jon Nguyen, Rick Barnes, Olivia Neergaard-Holm; Stars: David Lynch)
Documentary about the American filmmaker.
North American premiere
Ken Dewey: This Is A Test
(Country: US; Year: 2016; Director: Sally Williams)
An unheralded yet pivotal figure in the art world of the 1960s and '70s, Ken Dewey was a visionary artist and iconoclast.
World premiere
Tony Conrad: Completely In The Present
(Country: US; Year: 2016; Director: Tyler Hubby; Writer: Tyler Hubby; Stars: John Cale, Tony Conrad, David Grubbs, Branden Joseph, Zach Layton, Moby, Tony Oursler, Lou Reed)
Documentary about groundbreaking avant-garde multimedia artist Tony Conrad, whose work in experimental film and video, music and sound art spans more than 50 years.
NYC premiere