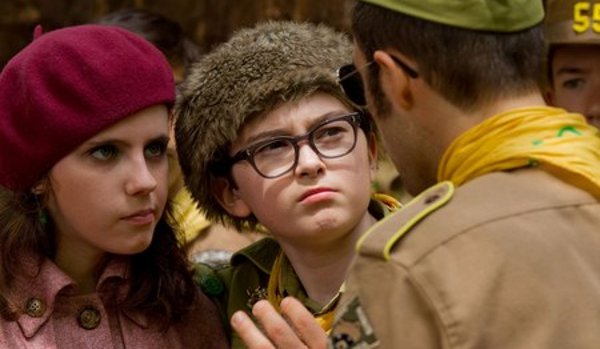 The 22nd Gotham Independent Film Awards ceremony was held last night, starting off the awards season on November 26 at Cipriani Wall Street, New York City. The Independent Filmmaker Project (IFP), the nation's oldest and largest organisation of independent filmmakers nominated 26 films across six competitive categories for Best Feature, Best Documentary, Breakthrough Director, Breakthrough Actor, Best Ensemble Performance, and Best Film Not Playing at a Theatre Near You.
The 3rd Annual Gotham Independent Film Audience Choice Award voted on by the independent film community (230,000 film fans worldwide) was the first announcement of the night. The chosen one was the opening night film of this year's DOC NYC, Bartholomew Cubbins' Artifact, a documentary on actor Jared Leto's band's 30 Second To Mars' legal struggles in the music industry. "Don't hate me because I won, I love that other film, too" (Beasts Of The Southern Wild), Leto as producer, feigned humbleness.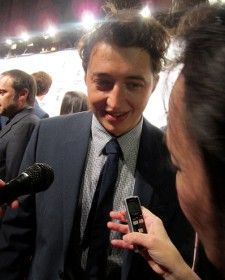 Up next was the award for Breakthrough Director which went to Benh Zeitlin for Fox Searchlight's Beasts Of The Southern Wild to the great relief of Leto.
The Breakthrough Actor award was the big surprise of the evening. It went to Emayatzy Corinealdi from the Middle Of Nowhere which was screened at this year's Sundance Film Festival. Quvenzhané Wallis, the unforgettable young girl in her Wellies, battling the Beasts of the Southern Wild appeared to be an early favorite.
The Best Film Not Playing at a Theatre Near You award is determined by the editorial staff of Filmmaker Magazine, a publication of IFP, and a curator from The Museum of Modern Art (MoMA). For 2012, it went to Terence Nance's An Oversimplification Of Her Beauty.
Another film that screened at the 3rd annual DOC NYC, won for Best Documentary. David France's How To Survive a Plague is the story of ACT UP and TAG founders, whose activism in the successful fight to save lives from the AIDS epidemic is chronicled with archival footage and firsthand accounts.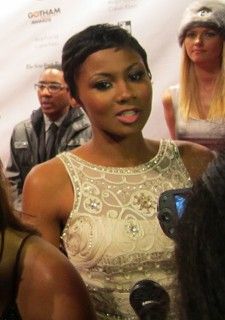 Best Ensemble Performance went to Your Sister's Sister (Emily Blunt, Rosemarie DeWitt and Mark Duplass) besting Wes Anderson's worldly and majestic Moonrise Kingdom (Bruce Willis, Edward Norton, Bill Murray, Frances McDormand, Tilda Swinton, Jared Gilman, Kara Hayward, Jason Schwartzman, Bob Balaban).
The films nominated for Best Feature were:
Richard Linklater's Bernie, which was also nominated for Best Ensemble Performance (Jack Black, Shirley MacLaine, Matthew McConaughey).
Julia Loktev's The Loneliest Planet, starring Gael García Bernal, Hani Furstenberg, Bidzina Gujabidze, and the Caucasus mountains.
Paul Thomas Anderson's tour de force The Master, with great performances by Joaquin Phoenix, Philip Seymour Hoffman, and Amy Adams, a sure bet to win many honours as the awards season progresses.
Ava DuVernay's Middle Of Nowhere starring this year's Gotham Independent Film Awards Breakthrough Actor Emayatzy Corinealdi.
The Best Feature Award went to Wes Anderson's Moonrise Kingdom, an adventure escape quest of two 12-year-olds, Suzy and Sam, played with real 12-year-old charm, not Hollywood training, by newcomers Kara Hayward (with cerulean eyeshadow) and Jared Gilman (with coonskin cap), who decide to run away together.
Read what the stars had to say on the red carpet, and see more photos in our Gothams gallery.
Share this with others on...