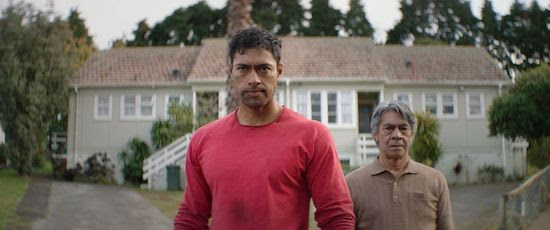 The Legend Of Baron To'a
Photo: Fantasia International Film Festival
The third and final part of this year's Fantasia International Film Festival line-up was announced today, with New Zealand/Tonga co-production The Legend Of Baron To'a revealed as the closing feature. The festival, which is based in Montreal but will take place online this year because of Covid-19, will also see a lifetime achievement award presented to genre favourite John Carpenter, who is currently focusing on his music career, and there will be a chance for attendees to hear his latest single.
Other new additions to the line-up include Ryan Spindell's gothic horror anthology The Mortuary Collection, Johnnie To's musical martial arts spectacular Chasing Dream and Jorge Michel Grau's dark, stylish romance Perdida. A slate of great Japanese films includes the unforgettable kigurumi tokusatsu Monster Seafood Wars, which will ensure that you never look at a plate of sushi in the same way again.
A special retrospective will be held in honour of transgressive Brazilian filmmaker José Mojica Marins, who passed away in February.
Share this with others on...