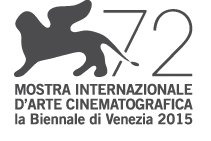 These features will screen alongside a selection of short films.
View other Venice Film Festival Films by strand: Biennale College - Cinema, International Critics' Week, Out Of Competition, Venezia 72 - Official Competition, Venice Classics, Venice Days
An Interrogation (Visaranai)
(Country: India; Year: 2015; Director: Vetrimaaran; Writer: Vetrimaaran)
Drama about police interrogation techniques and brutality - based on real events.
The Childhood Of A Leader
(Country: France; Year: 2015; Director: Brady Corbet; Writer: Brady Corbet, Mona Fastvold; Stars: Robert Pattinson, Liam Cunningham, Stacy Martin, Bérénice Bejo, Caroline Boulton, Sophie Curtis, Rebecca Dayan, Luca Bercovici, Michael Epp, Jeremy Wheeler, Scott Alexander Young, Roderick Hill, Patrick McCullough, Andrew Osterreicher)
Fable about the rise of fascism set in post-First World War Europe.
A Copy Of My Mind
(Country: Indonesia; Year: 2015; Director: Joko Anwar; Writer: Joko Anwar; Stars: Paul Agusta, Tara Basro, Ario Bayu, Chicco Jerikho, Maera Panigoro)
A subtitler falls for a salon worker against the backdrop of Indonesian presidential elections.
Free In Deed
(Country: US; Year: 2015; Director: Jake Mahaffy; Writer: Jake Mahaffy; Stars: Kathy Smith, Edwina Findley Dickerson, David Harewood, Porsha Ferguson, Alex Coker, Jan Falk, Jon W. Sparks, Helen Bowman, Geoff Falk, Preston Shannon)
When a single mother brings her young boy to church for healing, this lonely pentecostal minister is forced to confront the seemingly incurable illness of the child… and his own demons.
Interruption
(Country: Greece, France, Croatia; Year: 2015; Director: Yorgos Zois ; Stars: Alexandros Vardaxoglou, Maria Kallimani, Alexia Kaltsiki, Christos Stergioglou, Maria Filini )
Adaptation of a Greek tragedy set in the modern era as life imitates art on an Athens stage.
Italian Gangsters
(Country: Italy; Year: 2015; Director: Renato De Maria; Stars: Andrea Di Casa, Paolo Mazzatelli, Luca Micheletti, Aldo Ottobrino, Sergio Romano, Francesco Sferrazza Papa )
Documentary charting thirty years of violence legitimised by newspapers and cinema.
Kill Me Please (Mate-Me Por Favor)
(Country: Brazil, Argentina; Year: 2015; Director: Anita Rocha da Silveira; Writer: Anita Rocha da Silveira; Stars: Valentina Herszage, Dora Freind, Mariana Oliveira, Júlia Roliz, Rita Pauls, Bernardo Marinho, Gabriel Lara, Vicente Conde)
After an encounter with death a teenager will do anything to make sure she's alive.
Madame Courage
(Country: France; Year: 2015; Director: Merzak Allouache)
Story of a drug-addicted teenager.
Man Down
(Country: US; Year: 2015; Director: Dito Montiel; Writer: Adam G Simon; Stars: Kate Mara, Jai Courtney, Shia LaBeouf, Gary Oldman, Clifton Collins Jr., Jose Pablo Cantillo, Tory Kittles, Jaylen Moore, Christopher Berry, Wolé Parks, Christopher Heskey, Adrian Lockett, Ian Casselberry, Nick Jones Jr., John L. Armijo)
Post-apocalyptic drama sees a Marine desperately search for his son.
A Monster With A Thousand Heads (Un monstruo de mil cabezas)
(Country: Mexico; Year: 2015; Director: Rodrigo Plá; Writer: Laura Santullo; Stars: Daniel Giménez Cacho, Emilio Echevarría, Sebastián Aguirre, Harold Torres, Marisol Centeno, Marco Antonio Aguirre, Noé Hernández, Jana Raluy, Ivan Cortes, Úrsula Pruneda, Hugo Albores)
A woman takes desperate measures to combat an insurance company and acquire treatment for her husband.
Mountain (Ha'har)
(Country: Israel; Year: 2015; Director: Yaelle Kayam; Writer: Yaelle Kayam; Stars: Shani Klein, Avshalom Polak)
A devout Jewish woman finds her life begins to change after an odd encounter at a cemetery.
Neon Bull
(Country: Brazil, Uruguay, Netherlands; Year: 2015; Director: Gabriel Mascaro; Writer: Gabriel Mascaro; Stars: Juliano Cazarré, Maeve Jinkings, Vinícius de Oliveira, Alyne Santana, Josinaldo Alves, Carlos Pessoa, Samya De Lavor)
Story of a bull handler who dreams of a career in the world of fashion.
Pecore In Erba
(Country: Italy; Year: 2015; Director: Alberto Caviglia; Writer: Alberto Caviglia; Stars: Davide Giordano, Anna Ferruzzo, Bianca Nappi, Mimosa Campironi, Lorenza Indovina, Omero Antonutti )
Rome-set comedy.
Taj Mahal
(Country: France; Year: 2015; Director: Nicolas Saada; Writer: Nicolas Saada; Stars: Stacy Martin, Louis-Do de Lencquesaing, Gina McKee, Alba Rohrwacher, Fred Epaud, Praveena Vivekananthan)
Thriller set against the 2008 terror attacks in Mumbai.
Tempête
(Country: France; Year: 2015; Director: Samuel Collardey; Writer: Samuel Collardey, Catherine Paillé; Stars: Dominique Leborne, Matteo Leborne, Mailys Leborne)
When a sailor's young daughter falls pregnant, he faces tough choices.


Tempête and Madame Courage
Tharlo
(Country: China; Year: 2015; Director: Pema Tseden; Writer: Shide Nyima, Yangshik Tso )
A young shepherd has his illusions shattered after journeying to a city.
A War (Krigen)
(Country: Denmark; Year: 2015; Director: Tobias Lindholm; Writer: Tobias Lindholm; Stars: Pilou Asbæk, Tuva Novotny, Dar Salim, Søren Malling, Charlotte Munck, Dulfi Al-Jabouri, Alex Høgh Andersen)
Helmand-province set drama about a Danish army company.
Wednesday, May 9 (Chaharshanbeh, 19 Ordibehesht)
(Country: Iran; Year: 2015; Director: Vahid Jalilvand; Stars: Amir Aghaei, Shahrokh Forootanian, Niki Karimi)
An unusual advertisement in one of Tehran's morning papers gathers a large group of people in one place. They think that what's been advertised is the only solution to their problem. The police take care of the situation by calming the people down and having them dispersed. However, two women among these people are not giving up...
Why Hast Thou Foresaken Me? (Lama Azavtani)
(Country: Israel, France; Year: 2015; Director: Hadar Morag)
A rejected youngster forges a friendship with an older man on the fringes of society.