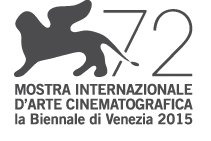 View other Venice Film Festival Films by strand: Biennale College - Cinema, International Critics' Week, Orizzonti, Out Of Competition, Venice Classics, Venice Days
11 Minutes (11 minut)
(Country: Ireland, Poland; Year: 2015; Director: Jerzy Skolimowski; Writer: Jerzy Skolimowski; Stars: Richard Dormer, Agata Buzek, Andrzej Chyra, Dawid Ogrodnik, David L. Price, Mateusz Kosciukiewicz, Beata Tyszkiewicz, Miroslaw Zbrojewicz, Grazyna Blecka-Kolska, Jan Nowicki, Wojciech Mecwaldowski, Janusz Chabior, Piotr Glowacki, Paulina Chapko, Ryszard Ronczewski)
Thriller following the same 11 minutes in the life of various characters – young and old, affluent and poor.
Anomalisa
(Country: US; Year: 2015; Director: Duke Johnson, Charlie Kaufman; Writer: Charlie Kaufman; Stars: Jennifer Jason Leigh, David Thewlis, Tom Noonan)
Stop-motion tale of a man who struggles to connect with other people.
Beasts Of No Nation
(Country: US; Year: 2015; Director: Cary Fukunaga; Writer: Cary Fukunaga, Uzodinma Iweala; Stars: Idris Elba, Ama Abebrese, Abraham Attah, Richard Pepple, Opeyemi Fagbohungbe)
Based on the namesake novel by Uzodinma Iweala, Beasts of No Nation tells the story of the young Agu, recruited as soldier to fight in a civil war in an African country.
Behemoth (Bei xi mo shou)
(Country: China; Year: 2015; Director: Liang Zhao)
Everyday life in a Mongolian community turns into a Dantesque journey. Documentary.
A Bigger Splash
(Country: Italy, France; Year: 2015; Director: Luca Guadagnino; Writer: David Kajganich, based on the story by Alain Page; Stars: Tilda Swinton, Ralph Fiennes, Matthias Schoenaerts, Dakota Johnson, Aurore Clément, Corrado Guzzanti, Lily McMenamy, Elena Bucci)
A rock star's holiday is interrupted by the arrival of her old flame and his daughter.
Blood Of My Blood (Sangue del mio sangue)
(Country: Italy, France, Switzerland; Year: 2015; Director: Marco Bellocchio; Writer: Marco Bellocchio; Stars: Alba Rohrwacher, Federica Fracassi, Filippo Timi, Toni Bertorelli, Roberto Herlitzka, Ivan Franek, Pier Giorgio Bellocchio, Lidiya Liberman, Fausto Russo Alesi, Elena Bellocchio, Sebastiano Filocamo, Alberto Cracco, Patrizia Bettini, Bruno Cariello, Alberto Bellocchio)
An inspector discovers a prison is inhabited by a mysterious lord... who only comes alive at night.
The Clan (El Clan)
(Country: Argentina, Spain; Year: 2015; Director: Pablo Trapero; Writer: Julian Loyola, Esteban Student, Pablo Trapero; Stars: Guillermo Francella, Peter Lanzani, Lili Popovich, Antonia Bengoechea, Franco Masini, Gastón Cocchiarale, Stefanía Koessl, Giselle Motta)
The true story of the Puccio Clan. A family who kidnapped and killed people in the 80s.
Courted (L'Hermine)
(Country: France; Year: 2015; Director: Christian Vincent; Writer: Christian Vincent; Stars: Sidse Babett Knudsen, Fabrice Luchini, Marie Rivière, Miss Ming, Floriane Potiez, Claire Assali, Berenice Sand)
When a feared judge of the French court encounters a French-Danish juror at a murder trial, their shared past is slowly uncovered.
The Danish Girl
(Country: US, UK; Year: 2015; Director: Tom Hooper; Writer: David Ebershoff, Lucinda Coxon; Stars: Alicia Vikander, Amber Heard, Matthias Schoenaerts, Eddie Redmayne, Ben Whishaw, Emerald Fennell, Sebastian Koch, Jeanne Abraham, Victoria Emslie, Cosima Shaw, Adrian Schiller, Ole Dupont, Rebecca Root, Maya Lindh, Alicia Woodhouse)
The story of transgender pioneer Lili Elbe.
Equals
(Country: US; Year: 2015; Director: Drake Doremus; Writer: Nathan Parker; Stars: Kristen Stewart, Nicholas Hoult, Bel Powley, Guy Pearce, Claudia Kim, Toby Huss, Jacki Weaver, Kate Lyn Sheil, Aurora Perrineau, Rebecca Hazlewood, David Selby, Scott Lawrence, Rizwan Manji, Kai Lennox, Shunsuke Okubo)
A futuristic love story set in a world where emotions have been eradicated but where a genetic glitch means some people can still fall in love.
Francofonia
(Country: France, Germany; Year: 2015; Director: Aleksandr Sokurov; Writer: Aleksandr Sokurov; Stars: Louis-Do de Lencquesaing, Vincent Nemeth, Benjamin Utzerath, Johanna Korthals Altes)
Dramatised story of the two men who tried to preserve the treasures of the Louvre in the face of war.
Frenzy (Abluka)
(Country: France, Qatar, Turkey; Year: 2015; Director: Emin Alper; Writer: Emin Alper; Stars: Mehmet Ozgur, Berkay Ates, Tülin Özen, Müfit Kayacan, Ozan Akbaba)
A political prisoner is released from jail on the grounds that he joins an intelligence unit of garbage collectors.
From Afar (Desde allá)
(Country: Venezuela; Year: 2015; Director: Lorenzo Vigas; Writer: Guillermo Arriaga, Lorenzo Vigas, Lorenzo Vigas, Lorenzo Vigas; Stars: Alfredo Castro, Luis Silva, Jericó Montilla, Catherina Cardozo, Jorge Luis Bosque, Greymer Acosta, Auffer Camacho, Ivan Peña, Joretsis Ibarra, Yeimar Peralta, Scarlett Jaimes, Ernesto Campos, Marcos Moreno, Armando Volcanes, Jesús Las Rosas)
Armando, aged 50, looks for young men in the streets of Caracas and pays them to come back to his house with him. He also regularly spies on an older man with whom he seems to have ties from the past. One day he meets Elder, aged 17, leader of a small band of thugs...
Heart Of A Dog
(Country: US; Year: 2015; Director: Laurie Anderson; Writer: Laurie Anderson)
Personal essay film concerning themes of love death and language.
Looking For Grace
(Country: Australia; Year: 2015; Director: Sue Brooks; Writer: Sue Brooks; Stars: Radha Mitchell, Richard Roxburgh, Myles Pollard, Tasma Walton, Odessa Young, Korum Ellis, Roland van Zwol, Harry Richardson, Kenya Pearson, Holly Jones, Jennieka Chattelle, Rhett Clarke)
A couple embark on a trip across Australia after their teenage daughter runs away.
Marguerite
(Country: France; Year: 2015; Director: Xavier Giannoli; Writer: Xavier Giannoli, Marcia Romano; Stars: Catherine Frot, Christa Théret, André Marcon, Sylvain Dieuaide, Michel Fau, Aubert Fenoy)
An out-of-tune soprano is led to believe in her own talents by hypocritic hangers-on... Loosely based on the life of the American soprano Florence Foster Jenkins.
Per Amor Vostro
(Country: Italy, France; Year: 2015; Director: Giuseppe M Gaudino; Writer: Giuseppe M Gaudino, Giuseppe M. Gaudino, Isabella Sandri, Lina Sarti; Stars: Valeria Golino, Massimiliano Gallo, Adriano Giannini, Elisabetta Mirra, Edoardo Crò, Daria D'Isanto, Salvatore Cantalupo, Rosaria Di Ciocco)
A successful career woman struggles with her husband's ties to organised crime.
Rabin, The Last Day
(Country: Israel; Year: 2015; Director: Amos Gitai; Writer: Amos Gitai, Marie-Jose Sanselme; Stars: Yael Abecassis, Ischac Hiskiya, Rotem Keinan, Pini Mittelman, Michael Warshaviak, Einat Weizman, Yogev Yefet)
Drama based on the assassination of the Labour prime minister Yitzhak Rabin by a young right-wing radical.
Remember
(Country: Canada, Germany; Year: 2015; Director: Atom Egoyan; Writer: Benjamin August; Stars: Christopher Plummer, Dean Norris, Martin Landau, Henry Czerny, Jürgen Prochnow, Bruno Ganz, Natalie Krill, James Cade, Peter DaCunha, Sofia Wells, Duane Murray, Kim Roberts, Sugith Varughese, T.J. McGibbon, Janet Porter, Heinz Lieven)
Zev has a mission: to avenge family, murdered 70 years ago by a Nazi guard who lives under an assumed identity in America.
The Wait (L'Attesa)
(Country: Italy, France; Year: 2015; Director: Piero Messina; Writer: Giacomo Bendotti, Ilaria Macchia, Andrea Paolo Massara, Piero Messina, Luigi Pirandello; Stars: Juliette Binoche, Lou de Laâge, Razor Rizzotti, Domenico Diele, Giovanni Anzaldo, Giorgio Colangeli, Antonio Folletto, Corinna Locastro)
A mother unexpectedly meets her son's fiancée at a villa in Sicily and gets to know her as she waits for her son to arrive.