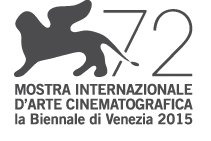 View other Venice Film Festival Films by strand: Biennale College - Cinema, Orizzonti, Out Of Competition, Venezia 72 - Official Competition, Venice Classics, Venice Days
The Black Hen (Kalo Pothi)
(Year: 2015; Director: Min Bahadur Bham; Writer: Min Bahadur Bham, Abinash Bikram Shah; Stars: Khadka Raj Nepali, Sukra Raj Rokaya, Jit Bahadur Malla, Hansha Khadka, Benisha Hamal )
We are in the year 2001, a temporary ceasefire brings a much-needed break to a small war-torn village in Northern Nepa. Prakash and Kiran, two young close friends, are divided by caste and social creed, but remain inseparable, and start raising a hen given to Prakash by his sister, with hopes to save money by selling her eggs. Then the hen goes missing...
The Family (Jia)
(Country: China, Australia; Year: 2015; Director: Liu Shumin; Writer: Liu Shumin; Stars: Deng Shoufang, Liu Lijie, Liu Xiaomin, Jiang Jiangsheng, Chen Erya, Huang Liqin, Liao Zepeng, Liu Xujun)
An elderly couple embark on a trip to visit their youngest daughter and son.
Out of competition
The Journey (Banat)
(Country: Italy, Romania, Bulgaria, Republic of Macedonia; Year: 2015; Director: Adriano Valerio; Writer: Ezio Abbate, Adriano Valerio; Stars: Edoardo Gabbriellini, Elena Radonicich, Stefan Velniciuc, Piera Degli Esposti, Ovanes Torosian)
Two economic migrants forge a relationship.
Light Years
(Country: UK; Year: 2015; Director: Esther Campbell; Writer: Esther Campbell, Paul Welsh; Stars: James Stuckey)
Rose reckons a family is like a constellation – all connected, hanging up there, in the infinite. Rose's family long to reconnect.
Motherland (Ana Yurdu)
(Country: Turkey, Greece; Year: 2015; Director: Senem Tüzen; Writer: Senem Tüzen; Stars: Esra Bezen Bilgin, Nihal G. Koldas, Semih Aydin, Fatma Kisa)
Nesrin, an urban middle class woman recovering from a divorce, goes back to her deceased grandmother'​s​ old village in Anatolia to finish a novel and live out her dream of being a writer. Trouble brews when her mum turns up.
Mountain (Montanha)
(Country: Portugal, France; Year: 2015; Director: João Salaviza; Writer: João Salaviza; Stars: Carloto Cotta, Maria João Pinho, Cheyenne Domingues, Rodrigo Perdigão, David Mourato, Margarida Fernandes, Ema Araújo, Raul Windson, Ana Cris)
A hot summer in Lisbon. David, 14, awaits the imminent death of his grandfather but refuses to visit him, fearing this terrible loss. The void already left by his grandfather forces David to become the man of the house.
Orphans
(Country: UK; Year: 1997; Director: Peter Mullan; Writer: Peter Mullan; Stars: Douglas Henshall, Gary Lewis, Rosemarie Stevenson, Stephen McCole, Ann Swan, Gilbert Martin, Jan Wilson, Lenny Mullan, Malcolm Shields, June Brogan, Paul Doonan, Linda Cuthbert, Lex Keith, Hugh Ferris, Joel Strachan)
Jet black comedy about family tribulations in the run up to a funeral.
Opening film, out of competition
The Return
(Country: Singapore; Year: 2015; Director: Green Zeng; Writer: Green Zeng, June Chua; Stars: Chen Tianxiang, Vincent Tee, Tan Beng Chiak, Gary Tang, Evelyn Wang, Wong Kai Tow, Isaiah Lee, Eugene Tan, Shan Rievan)
Wen is a political detainee who is released after many years of imprisonment. Arrested for being an alleged communist, he returns, an old man, to an uneasy reunion with his children.
Tanna
(Country: Australia; Year: 2015; Director: Martin Butler, Bentley Dean; Writer: Martin Butler, John Collee, Bentley Dean)
In a traditional tribal society in the South Pacific, a young girl, Wawa, falls in love with her chief's grandson, Dain. When an inter-tribal war escalates, Wawa is unknowingly betrothed as part of a peace deal.