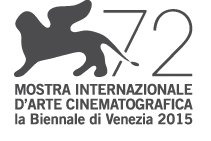 View other Venice Film Festival Films by strand: Biennale College - Cinema, International Critics' Week, Orizzonti, Out Of Competition, Venezia 72 - Official Competition, Venice Days
Aleksandr Nevskiy
(Country: Soviet Union; Year: 1938; Director: Sergei M Eisenstein, Dmitriy Vasilev; Writer: Sergei M Eisenstein, Pyotr Pavlenko; Stars: Nikolai Cherkasov, Nikolai Okhlopkov, Andrei Abrikosov, Dmitriy Orlov, Vasili Novikov, Nikolai Arsky, Varvara Massalitinova, Valentina Ivashova, Aleksandra Danilova, Vladimir Yershov, Sergei Blinnikov, Ivan Lagutin, Lev Fenin, Naum Rogozhin, Nikolai Aparin)
The story of how a Russian prince battled an invading army of Teutonic Knights.
Amarcord (I remember)
(Country: Italy, France; Year: 1973; Director: Federico Fellini; Writer: Federico Fellini, Tonino Guerra, Federico Fellini, Tonino Guerra; Stars: Pupella Maggio, Armando Brancia, Magali Noël, Ciccio Ingrassia, Nando Orfei, Luigi Rossi, Bruno Zanin, Gianfilippo Carcano, Josiane Tanzilli, Maria Antonietta Beluzzi, Giuseppe Ianigro, Ferruccio Brembilla, Antonino Faà di Bruno, Mauro Misul, Ferdinando Villella)
Comedic vignettes against a backdrop of a coastal town.
Bitter Reunion (Le beau Serge)
(Country: France; Year: 1958; Director: Claude Chabrol; Writer: Claude Chabrol; Stars: Gérard Blain, Jean-Claude Brialy, Michèle Méritz, Bernadette Lafont, Claude Cerval, Jeanne Pérez, Edmond Beauchamp, André Dino, Michel Creuze, Claude Chabrol, Philippe de Broca, Christine Dourdet, Géo Legros)
When a man returns to his home village after a 10 year absence, he discovers his best friend has turned to the bottle.
A Flickering Truth
(Country: New Zealand; Year: 2015; Director: Pietra Brettkelly; Writer: Pietra Brettkelly; Stars: Ibrehim Arif, Mahmoud Ghafouri, Isaaq Yousif)
Documentary about the struggle to preserve film in Afghanistan.
Hardly A Criminal (Apenas un Delincuentea)
(Country: Argentina; Year: 1949; Director: Hugo Fregonese; Writer: Raimundo Calcagno, Israel Chas de Cruz, Tulio Demicheli, Hugo Fregonese, José Ramón Luna; Stars: Jorge Salcedo, Sebastián Chiola, Tito Alonso, Linda Lorena, Tito Grassi, Guillermo Casali, Mario Cozza, Rodolfo Crespi, Homero Cárpena, José De Angelis, Mauricio Espósito, Alfonso Ferrari Amores, Josefa Goldar, Jacinto Herrera, Gaby Jerrico)
A bank employee uses a legal loophole in a bid to stage the perfect crime.
Ray Of Sunshine (Sonnenstrahl, Together We Too)
(Country: Germany, Austria; Year: 1933; Director: Pál Fejös; Writer: Pál Fejös, Adolf Lantz; Stars: Annabella, Gustav Fröhlich, Paul Otto, Hans Marr, Walter Brandt, Annie Rosar, Jaro Fürth, Karl Forest, Norbert Rohringer, Franz Schafheitlin, Wilhelm Schich, Irene Seidner)
A suicidal man crosses paths with a woman who is also sick of living.
The Thirsty One (Pyaasa)
(Country: India; Year: 1957; Director: Guru Dutt; Writer: Abrar Alvi; Stars: Mala Sinha, Guru Dutt, Waheeda Rehman, Rehman, Johnny Walker, Kumkum, Leela Mishra, Shyam, Mehmood, Radheshyam, Tun Tun, Maya Dass, Moni Chatterjee, Ashita, Neel Kamal)
A poet struggles for love and recognition.
To Sleep With Anger
(Country: US; Year: 1990; Director: Charles Burnett; Writer: Charles Burnett; Stars: Paul Butler, DeVaughn Nixon, Mary Alice, Reina King, Cory Curtis, Richard Brooks, Sheryl Lee Ralph, Carl Lumbly, Vonetta McGee, Paula Bellamy, Danny Glover, Wonderful Smith, Ethel Ayler, DeForest Covan, Sy Richardson)
A man turns up on his old friend's doorstep... and is soon ingratiating himself with the household, until disaster strikes.
Venice, Italy (Venezi, Venise)
(Country: Italy; Year: 1912; Director: Unknown)
Documentary about the city.
White Paws (Pattes blanches)
(Country: France; Year: 1949; Director: Jean Grémillon; Writer: Jean Anouilh, Jean Bernard-Luc; Stars: Suzy Delair, Fernand Ledoux, Paul Bernard, Arlette Thomas, Michel Bouquet, Geneviève Morel, Paul Barge, Betty Daussmond, Philippe Sergeol, Sylvie, Jean Debucourt, Jean-François Bailly, Madeleine Barbulée, Edmond Beauchamp, Pierre Duncan)
A man risks trouble in a small village when he makes advances towards the girlfriend of the local bar owner.