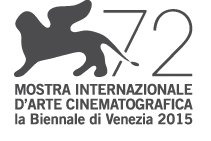 View other Venice Film Festival Films by strand: Biennale College - Cinema, International Critics' Week, Orizzonti, Out Of Competition, Venezia 72 - Official Competition, Venice Classics
Arianna
(Country: Italy; Year: 2015; Director: Carlo Lavagna; Writer: Carlo Salsa, Carlo Lavagna, Chiara Barzini; Stars: Ondina Quadri, Massimo Popolizio, Valentina Carnelutti, Corrado Sassi, Blu Yoshimi, Lidia Vitale, Eduardo Valdarnini)
Arianna is 19 but still not had her first period, a trip to her parents' country house sees long-forgotten memories begin to emerge.
As I Open My Eyes (À peine j'ouvre les yeux)
(Country: France, Belgium, Tunisia; Year: 2015; Director: Leyla Bouzid; Writer: Leyla Bouzid, Marie-Sophie Chambon; Stars: Baya Medhaffer, Ghalia Benali)
Tunis, summer 2010, a few months before the Revolution: Farah, 18 years old, has just graduated and her family already sees her as a future doctor. But she doesn't have the same idea.
Bangland
(Country: Italy; Year: 2015; Director: Lorenzo Berghella)
A journey into the heart of Bangland, a city in a dystopian America now under the presidency of Steven Spielberg, who has declared war on the African nation Mahaba, thereby launching his own war on terror, the gist being that anyone who isn't white is a potential terrorist.
The Daughter
(Country: Australia; Year: 2015; Director: Simon Stone; Writer: Simon Stone; Stars: Geoffrey Rush, Anna Torv, Sam Neill, Miranda Otto, Paul Schneider, Sara West, Nicholas Hope, Kate Box, Ewen Leslie, Odessa Young, Robert Menzies, Steve Rodgers, Richard Sutherland, Wilson Moore, Eden Falk)
A man discovers a family secret.
Early Winter
(Country: Canada, Australia; Year: 2015; Director: Michael Rowe; Writer: Michael Rowe; Stars: Suzanne Clément, Paul Doucet, Marc Primeau, Max Laferriere, Michael Riendeau, Alexandre Marine, Ambrosio De Luca)
A janitor who has sacrificed everything for his family, begins to suspect his wife is being unfaithful.


As I Open My Eyes and Mediterranea
First Light (La prima luce)
(Country: Italy; Year: 2015; Director: Vincenzo Marra; Writer: Angelo Carbone, Vincenzo Marra; Stars: Riccardo Scamarcio, Luis Gnecco, Alejandro Goic, Daniela Ramírez, Gianni Pezzolla)
A father gets caught in a cross-continental tug-of-love fight.
Il Paese Dove Gli Alberi Volano - Eugenio Barba E I Giorni dell'Odin
(Country: Italy; Year: 2015; Director: Davide Barletti, Jacopo Quadri)
Portrait of Eugenio Barba, who founded the experimental theater company Odin Teatret in Scandinavia.
Island City
(Country: India; Year: 2015; Director: Ruchika Oberoi; Writer: Ruchika Oberoi; Stars: Vinay Pathak, Amruta Subhash, Tanishta Chatterjee)
Three stories set in Mumbai.
Klezmer
(Country: Poland; Year: 2015; Director: Piotr Chrzan; Writer: Piotr Chrzan; Stars: Lesław Zurek, Dorota Kuduk)
A trip to the forest for a group in Occupied Poland will change their lives.
Lolo
(Country: France; Year: 2015; Director: Julie Delpy; Writer: Julie Delpy, Eugénie Grandval; Stars: Julie Delpy, Dany Boon, Vincent Lacoste, Karin Viard, Xavier Alcan, Georges Corraface, Julie Tristant, Christophe Vandevelde)
On holiday in the south of France, chic Parisian sophisticate Violette meets life-loving IT geek Jean-René... there's a romantic spark but will it survive their radically different backgrounds?
Long Live The Bride (Viva la sposa)
(Country: Italy; Year: 2015; Director: Ascanio Celestini; Writer: Ascanio Celestini; Stars: Alba Rohrwacher, Corrado Invernizzi, Ascanio Celestini, Salvatore Striano, Mario Sgueglia, Pietro Faiella)
Nicola spends his time drinking and pretending that he's on the wagon. This is his story, and the story of all the other characters he meets by fate.
MA
(Country: US; Year: 2015; Director: Celia Rowlson-Hall; Writer: Celia Rowlson-Hall; Stars: Celia Rowlson-Hall, Andrew Pastides, Amy Seimetz, Jason Kittelberger, Neal Bledsoe, Matt Lauria, Kentucker Audley, Peter Vack, William Connell, George McArthur, Gabrielle Vance, Bobbi Jene Smith, Emma Ruth Quigley)
In this modern-day vision of Mother Mary's pilgrimage, a woman crosses the American Southwest, deconstructing the world around her.
Mediterranea
(Country: Germany, US, UK, France, Italy; Year: 2015; Director: Jonas Carpignano; Writer: Jonas Carpignano; Stars: Koudous Seihon, Alassane Sy, Joy Odundia, Vincenzina Siciliano, Sinka Bourehima, Mimma Papasergio, Koffi Appiah, Annalisa Spirli, Pomodoro, Susannah Amato, Pio Amato, Aisha, Adam Gnegne, Ernest Zire, Mary Elizabeth Innocence)
Drama tracking African migrants in Italy.
The Memory Of Water (La memoria del agua)
(Country: Chile; Year: 2015; Director: Matías Bize; Writer: Matías Bize; Stars: Elena Anaya, Néstor Cantillana, Pablo Cerda, Alba Flores, Sergio Hernández, Silvia Marty, Benjamín Vicuña, Antonia Zegers)
A couple's relationship is tested after a tragic accident.
Milano 2015
(Year: 2015; Director: Elio, Roberto Bolle, Silvio Soldini, Walter Veltroni, Cristiana Capotondi, Giorgio Diritti)
An anthology film that probes the soul of this city in a year
Retribution (El desconocido)
(Country: Spain, France; Year: 2015; Director: Dani de la Torre; Writer: Alberto Marini; Stars: Luis Tosar, Goya Toledo, Javier Gutiérrez, Pedro Alonso, Elvira Mínguez, Fernando Cayo, Luis Zahera, César Díaz Capilla, Xosé Barato, Carolina Vázquez, Daniel Currás, Ricardo de Barreiro, Camila Bossa, Manuel Menárguez, Paula del Río)
A bank executive is told a bomb will go off in his car, unless he can come up with a whole lot of cash.
Underground Fragrance
(Country: France, China; Year: 2015; Director: Pengfei; Writer: Pengfei, Isabelle Mayor; Stars: Ying Ze, Luo Wenjie, Zhao Fuyu)
A young migrant worker is temporarily blinded and meets another migrant in this drama exploring the "Chinese dream".