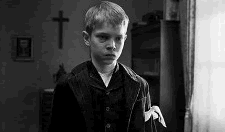 Michael Haneke's The White Ribbon
Notching its 47th year in 2009, aims - unlike most other festivals - not to be a marketplace but rather a celebration of talent, bringing together the cream of the crop from other festivals around the globe.
Highlights this year include the Palme d'Or winning The White Ribbon and Allan Resnais' Wild Grass.
This year's festival also celebrates the 70th anniversary of The Wizard Of Oz with a screening of the newly restored edition.
View previous years coverage of the New York Film Festival festival:
New York Latest Reviews
New York Film Festival Features
The Restoration of Oz
As The Wizard of Oz returns to delight a new generation, we explore the real magic of cinema. The film you'll see in cinemas now is clean and bright; but how was this achieved?
New York Film Festival News