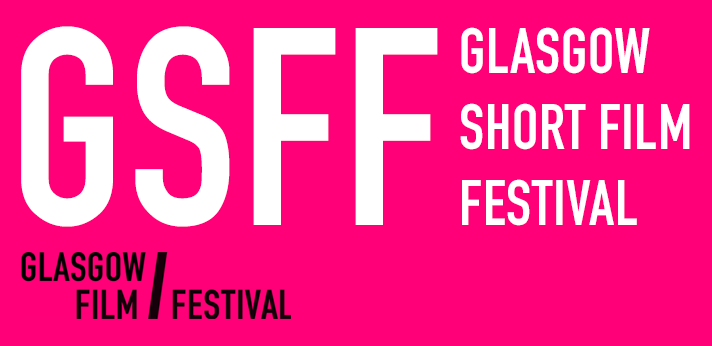 View other Glasgow Short Film Festival Films by strand: Bangers and Mosh, Barbed Wire Love, Bill Douglas 4: Against the Grain, Bill Douglas 5: Connection Signals, Bill Douglas Award 10th Anniversary, Bill Douglas Award 1: Everything We Knew, Black Spatial Imaginaries, EFA Shorts 1, Family Shorts 1, Family Shorts 2, No New Normal: Absurdity of Labour, No New Normal: Alt Worlds, No New Normal: Monitored, Scared Shortless, Scottish Competition 1: House Of Mirrors, Scottish Competition 3: Care to Express, Scottish Competition 4: Under the Volcano
Archie
(Country: UK; Year: 2018; Director: Ainslie Henderson)
A tenacious dog goes on an incredible journey.
Dogs At Polling Stations
(Country: UK; Year: 2017; Director: Ian Mantgani)
A short film inspired by the popular Twitter thread and shot on the day on the 2017 general election.
Dog Of My Dreams
(Country: UK; Year: 2001; Director: Roz Mortimer)
A subversive investigation into the relationships between girls and dogs.
Good Boy - Bad Boy
(Country: France, Germany; Year: 2011; Director: Neozoon)
A composition of dog owner amateur recordings from YouTube. The found-footage video focuses on the unabashed display of human interaction with domestic animals on the internet and the big community behind those videos.
Humans
(Country: US; Year: 2020; Director: Laura Tejero)
Surrounded by the absurd world of humans, dogs struggle against their instincts to comply with their owners' wishes.
The Interior
(Country: US; Year: 2016; Director: Jonathan Rattner)
An e experimental observational film exploring the isolated life of a dog musher living in remote, central Alaska with 56 dogs.
In Dog Years
(Country: Canada; Year: 2019; Director: Sophy Romvari)
Ten true stories of love and friendship humans and their beloved ageing dogs.
Mutts
(Country: Canada; Year: 2019; Director: Halima Ouardiri)
In a stray-dog refuge in Agadir, Morocco, more than 750 animals find help and protection while awaiting adoption.
Pawsea (Or: The Melancholy Ruminations Of A Solitary French Bulldog)
(Country: UK; Year: 2020; Director: Tom Gentle, Rupert Clague)
Rocky certainly has a lot on his mind – questioning his purpose and attempting to fortify himself against existential angst as he searches for meaning. Quite a lot for a French bulldog to master.
Svonni Vs The Swedish Tax Agency
(Country: Sweden; Year: 2020; Director: Maria Fredriksson)
A Sámi woman tries to convince the Swedish Tax Agency that she has the right to make a tax deduction for the purchase of a dog as a herding aide.
Thursday Night
(Country: Portugal; Year: 2017; Director: Gonçalo Almeida)
dog, message
Winners Bitch
(Country: US; Year: 2019; Director: Sam Gurry)
Family, friends, peers, actors and a pet psychic provide insight into the truth of the noted all breed American Kennel Club judge, Virginia Hampton.
Zero
(Country: Brazil; Year: 2019; Director: Luiz Roque)
A story told through a science-fiction lens of a Shiba Inu dog traveling alone on a sumptuous airplane, flying over a desert Earth.