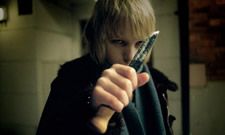 Let The Right One In won top prize at Tribeca
Now in its ninth year, the FrightFest continues to cut a trail of bloody success.
This year's festival will run at London Odeon West End from August 21 to 25. Among the highlights are Tribeca Film Festival favourite Let The Right One In and low-budget Brit horror Mum & Dad.
View previous years coverage of the FrightFest festival:
Frightfest Latest Reviews
FrightFest Features