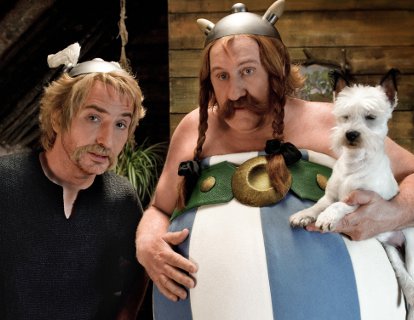 Astérix and Obélix: God Save Britannia opened the festival
It's party time for the French Film Festival as it celebrates 20 years of the bringing the best of Gallic film to the UK in 2012.
Featuring films from France, Belgium and Canada, the festival will run from November 8 to December 2, opening with gala screenings of Astérix and Obélix In Britain. The festival will also host a career retrospective of Belgian filmmaker Chantal Akerman.
The festival will screen films across the country, with venues in Edinburgh, Glasgow, London, Aberdeen, Dundee, Inverness, Bo'ness, Kirkcaldy, Bristol, Manchester and Warwick.
View Films by Strand:
View previous years coverage of the French Film Festival festival:
French Latest Reviews
French Film Festival Features
Painting a life
Gilles Bourdos on Christa Theret in conversation about Renoir.
French Film Festival News
French Film Festival Galleries