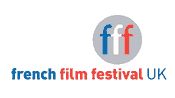 Celebrating its 15th year in 2007, the French Film Festival aims to "make the industry aware of the potential of films beyond the chosen few due for release". Unlike the Rendez-Vous with French cinema event in London which focuses purely on films about to be released in the UK.
This year, the festival features a retrospective of director Christian Vincent, and also films by established directors Claude Chabrol and Costa-Gavra alongside rising new directorial stars Emmanuelle Bercot, or Emmanuel Mouret.
The festival kicks off in Glasgow on April 15th, moving to Edinburgh, Dundee, Aberdeen, Manchester & London.
View previous years coverage of the French Film Festival festival:
French Latest Reviews