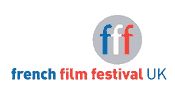 This annual celebration of films from the other side of the Channel is now in its 16th year - and this year expands its touring schedule to visit Cardiff, Warwick, Birmingham and Inverness, as well as its regular venues.
This year's event comprises: Panorama (films by established directors) and Discovery (titles by upcoming film-makers). Retro, rather than focusing on a particular actor or director, this year jumps in ahead of May's 40th anniversary of the revolutionary zeal of '68 by providing an opportunity to revisit a classic offering from Louis Malle in tandem with a rare documentary filmed at the time.
Although the majority of films in the programme do not have a British distributor (and therefore the public's only chance to see them is in the festival) a special Preview section has also been created to showcase French films that will be on release over the next few months.
View previous years coverage of the French Film Festival festival:
French Latest Reviews
French Film Festival Features
Festival frenzy
Travel the world from the comfort of a cinema, thanks to a host of international festivals this month.