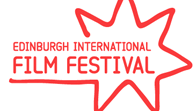 View other Edinburgh International Film Festival Films by strand: Film Fest In The City, Galas, Night Moves, Postcards From The Edge, The Chamber, The Conversation, The Powell & Pressburger Award
Calendar Girls
(Country: Sweden; Year: 2022; Director: Maria Loohufvud, Love Martinsen; Writer: Maria Loohufvud, Love Martinsen)
A coming-of-golden-age look at Florida's most dedicated dance team for women over 60, shaking up the outdated image of "the little old lady," and calling for everyone to dance their hearts out, while they still can.
The Cloud & The Man (Manikbabur Megh)
(Country: India; Year: 2021; Director: Abhinandan Banerjee; Writer: Abhinandan Banerjee, Bauddhayan Mukherji; Stars: Bratya Basu, Debesh Roy Chowdhury, Nimai Ghosh, Arun Guhatharkurta, Chandan Sen)
A meteorological love story set in Kolkata.
Full Time (A Plein Temps)
(Country: France; Year: 2021; Director: Eric Gravel; Writer: Eric Gravel; Stars: Laure Calamy, Olivier Faliez, Lucie Gallo, Cyril Masson, Romain Ogerau, Laure Calamy, Olivier Faliez, Lucie Gallo, Cyril Masson, Romain Ogerau)
Julie goes to great lengths to raise her two children in the countryside while keeping her job in a Parisian luxury hotel. When she finally gets a job interview for a position she had long been hoping for, a national strike breaks out, leading to a race against time.
Goodbye Don Glees! (Gubbai, Don Gurîzu!)
(Country: Japan; Year: 2021; Director: Atsuko Ishizuka; Writer: Atsuko Ishizuka; Stars: Natsuki Hanae, Kana Hanazawa, Yûki Kaji, Ayumu Murase)
When three boys get lost together in the forest, the adventure they share will change them forever.
Juniper
(Country: New Zealand; Year: 2021; Director: Matthew J Saville; Writer: Matthew J Saville; Stars: Charlotte Rampling, Marton Csokas, George Ferrier, Edith Poor, Cameron Carter-Chan, Carlos Muller, Tane Rolfe, Alexander Sharman)
When 17-year-old Sam is thrown out of boarding school, he could have never imagined his days would soon be filled with an even more laborious task: caring for Ruth, his estranged alcoholic grandmother who has become temporarily immobilised after a domestic accident.
Mars One (Marte Um)
(Country: Brazil; Year: 2022; Director: Gabriel Martins; Writer: Gabriel Martins; Stars: Rejane Faria, Carlos Francisco, Camilla Souza, Cícero Lucas)
In Brazil, a lower-middle-class Black family of four tries to keep their spirits up and their dreams going in the months that follow the election of a right-wing president, a man who represents everything they are not.
Millie Lies Low
(Country: New Zealand; Year: 2021; Director: Michelle Savill; Writer: Eli Kent, Michelle Savill; Stars: Ana Scotney, Chris Alosio, Alice May Connolly, Sam Cotton, Cohen Holloway, Jillian Nguyen)
Anxious architecture graduate Millie is about to fly from Wellington to New York for a prestigious internship but has a panic attack before departure and gets off the plane. Unable to afford another flight, she hides out in her hometown, posting fake Big Apple updates to Instagram while trying to raise the money for a replacement ticket.
My Small Land
(Country: France, Japan; Year: 2022; Director: Emma Kawawada; Writer: Emma Kawawada; Stars: Lina Arashi, Takashi Fujii, Sei Hiraizumi, Chizuru Ikewaki)
A Kurdish girl in Japan finds her life turned upside down when her family loses its refugee status.
The Narrow Road
(Country: Hong Kong; Year: 2022; Director: Lam Sum; Stars: Louis Cheung, Angela Yuen)
In the early days of the pandemic, chemistry develops between a single mum and the man who has hired her.
Nelly & Nadine
(Country: Sweden, Belgium, Norway; Year: 2022; Director: Magnus Gertten; Writer: Magnus Gertten)
The story of two women who fell in love whilst imprisoned in Ravensbrück concentration camp.
Plaza Catedral
(Country: Panama, Mexico, Colombia; Year: 2021; Director: Abner Benaim; Writer: Abner Benaim; Stars: Ilse Salas, Fernando Xavier De Casta, Manolo Cardona, Marcos Bernal Lopez, Luan Sampo Valdés, Elsa Fajardo, Abner Benaim, Nick Romano, Oris Mayte Nicholson, Yohanys Brown Torres, Eduardo de Gracia Rangel, Alberto Arauz López, Galo Lasso, Giselle González, Andrea Pérez Meana)
Architect Alicia, a Mexican in Panama, can't quite seem to fit in anywhere. The only constant in her life is the 14-year-old boy Alexis, who looks after the cars parked on her street... but tragedy is about to strike.
Return To Dust
(Country: China; Year: 2022; Director: Li Ruijun; Writer: Li Ruijun; Stars: Wu Renlin, Hai-Qing)
In a rural Chinese village, reticent farmer Ma and a disabled woman named Guiying lead lives that are similarly sheltered and difficult. Their arranged marriage seems destined to make things worse, but instead they discover a shared purpose.
The Sacred Family (La Sagrada Familia)
(Country: Peru; Year: 2022; Director: Borja Alcalde)
Carmen and Sergio are ordinary parents juggling the pressures of family and work. Living in the Sacred Valley of the Incas in Peru, their business is based around the local ayahuasca ceremonies. Concerned about their family's compulsive use of modern technologies, they take their three kids on a campervan road trip.
Yanagawa
(Country: China; Year: 2021; Director: Lu Zhang; Writer: Lu Zhang; Stars: Sôsuke Ikematsu, Ryôko Nakano, Ni Ni, Bai Qing Xin, Luyi Zhang)
Two brothers take a trip to Yanagawa, Japan, to find the woman they both loved in their youth.