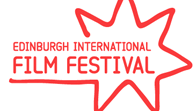 View other Edinburgh International Film Festival Films by strand: Film Fest In The City, Galas, Heartbreakers, Night Moves, Postcards From The Edge, The Chamber, The Powell & Pressburger Award
Black Mambas
(Country: Germany, France; Year: 2022; Director: Lena Karbe; Writer: Tristan Coloma, Lena Karbe)
Documentary about the first South African all-female anti-poaching group and the women who find economic independence through it.
Children Of The Mist
(Country: Vietnam; Year: 2021; Director: Ha Le Diem)
Documentary about the the indigenous Hmong ethnic minority in Vietnam's northern mountainous region, focusing on a youngster who faces the prospect of an unsettling matrimonial custom.
Clean
(Country: Australia; Year: 2022; Director: Lachlan McLeod)
When illness forces her away from her beloved trauma cleaning business, Sandra faces up to her traumatic past and begins a search for her birth mother.
Dos Estaciones
(Country: Mexico; Year: 2022; Director: Juan Pablo González; Writer: Ilana Coleman, Ana Isabel Fernández, Juan Pablo González; Stars: Manuel Garcia-Rulfo, Teresa Sánchez, Tatín Vera, Rafaela Fuentes)
In the bucolic hills of Mexico's Jalisco highlands, iron-willed businesswoman Maria Garcia fights the impending collapse of her tequila factory.
Electric Malady
(Country: UK; Year: 2021; Director: Marie Liden)
Portrait of a man with electrosensitivity.
Fashion Reimagined
(Country: US, UK; Year: 2022; Director: Becky Hutner)
Follows fashion designer Amy Powney in her bid to create a collection that's sustainable on every level.
Framing Agnes
(Country: Canada; Year: 2022; Director: Chase Joynt; Writer: Chase Joynt, Morgan M. Page; Stars: Angelica Ross, Jen Richards, Silas Howard, Zackary Drucker, Chase Joynt, Max Wolf Valerio, Stephen Ira Cohen)
After discovering case files from a 1950s gender clinic, a cast of transgender actors turn a talk show inside out to confront the legacy of a young trans woman forced to choose between honesty and access.
It Is In Us All
(Country: Ireland; Year: 2022; Director: Antonia Campbell-Hughes; Writer: Antonia Campbell-Hughes; Stars: Cosmo Jarvis, Rhys Mannion, Claes Bang, Antonia Campbell-Hughes, Lalor Roddy)
A man and a teenager are connected by the echoes of a long-ago car crash.
Midwives
(Country: Myanmar; Year: 2022; Director: Hnin Ei Hlaing)
Two midwives work side-by-side in a makeshift clinic in Myanmar.
Off The Rails
(Country: UK; Year: 2022; Director: Peter Day)
Two urbex and parkour-obsessed teenagers face-up to reality following the death of their friend.

Children Of The Mist and The Territory
Still Working 9 To 5
(Country: US; Year: 2022; Director: Camille Hardman, Gary Lane; Stars: Jane Fonda, Allison Janney, Rita Moreno, Lily Tomlin, Dabney Coleman, Dolly Parton, Megan Hilty, Bonnie Langford, Marc Kudisch, Caroline Sheen, Joe Mantello, Stephanie J. Block, Roxanna Bonilla-Giannini, Ann Roth, Arianna Huffington)
Investigates how far the feminist movement has come in the four decades since the cult classic kickstarted a vital conversation around women's rights within the workplace.
The Territory
(Country: Brazil, Denmark, US; Year: 2022; Director: Alex Pritz)
When a network of Brazilian farmers seizes a protected area of the Amazon rainforest, a young Indigenous leader and his mentor must fight back in defense of the land and an uncontacted group living deep within the forest.
Until Tomorrow
(Country: Iran, France, Qatar; Year: 2022; Director: Ali Asgari; Writer: Ali Asgari, Alireza Khatami; Stars: Sadaf Asgari, Ghazal Shojaei, Babak Karimi, Amirreza Ranjbaran, Nahal Dashti, Mohammad Heidari, Babak Karimi, Pardis Shiravani)
A newly single mother in modern day Iran expecting an unplanned visit from her parents tries to hide evidence she's had a baby from them.
We, Students!
(Country: France, Congo - Kinshasa, Central African Republic; Year: 2022; Director: Rafiki Fariala; Writer: Rafiki Fariala; Stars: Rafiki Fariala, Aaron Koyasukpengo, Nestor Ngbandi Ngouyou, Benjamin Kongbo Sombot)
Filmmaker and economics undergraduate Rafiki Fariala turns his camera on himself and his three male friends, as they navigate the overcrowded classes, endemic bribery and corruption of an education system hardly designed to ease their passage through it.
Women Behind The Wheel
(Country: UK; Year: 2022; Director: Hannah Congdon, Catherine Haigh; Stars: Hannah Congdon Catherine Haigh)
The directors become the first women to drive the entirety of Central Asia's Pamir Highway.