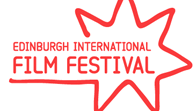 View other Edinburgh International Film Festival Films by strand: Film Fest In The City, Galas, Heartbreakers, Postcards From The Edge, The Chamber, The Conversation, The Powell & Pressburger Award
32 Sounds
(Country: Cuba, Germany, Italy, UK, US; Year: 2022; Director: Sam Green)
A meditation on the power of sound to bend time, cross borders, and profoundly shape our perception of the world around us.
Anonymous Club
(Country: Australia; Year: 2021; Director: Danny Cohen; Writer: Danny Cohen; Stars: Courtney Barnett)
'Anti-rock doc' captures the sights, sounds and insecurities of Australian singer-songwriter Courtney Barnett.
Give Me Pity!
(Country: US; Year: 2022; Director: Amanda Kramer; Writer: Amanda Kramer; Stars: Cricket Arrison, M Diesel, Reshma Gajjar, Tess Hewlett, Annie Kyle)
Sissy St. Claire graces the small screen for her first ever television special, an evening full of music and laughter, glamour and entertainment. But Sissy's live event quickly begins to curdle into a psychedelic nightmare.
Hallelujah: Leonard Cohen, A Journey, A Song
(Country: US; Year: 2021; Director: Daniel Geller, Dayna Goldfine; Writer: Daniel Geller, Dayna Goldfine; Stars: Leonard Cohen, Glen Hansard, Bob Dylan, Clive Davis, Brandi Carlile, Rufus Wainwright, Judy Collins, Vicky Jenson, Regina Spektor, Jeff Buckley, Myles Kennedy, Amanda Palmer, John Cale, Eric Church, Hal Willner)
Exploration of singer-songwriter Leonard Cohen as seen through the prism of his internationally renowned hymn, Hallelujah.
Heading West: A Story About A Band Called Shooglenifty
(Country: UK; Year: 2022; Director: Don Coutts)
Portrait of the Edinburgh band.
Huesera
(Country: Peru, Mexico; Year: 2022; Director: Michelle Garza Cervera; Writer: Michelle Garza Cervera, Abia Castillo; Stars: Alfonso Dosal, Samantha Castillo, Martha Claudia Moreno, Mayra Batalla, Sonia Couoh, Aida López, Pablo Guisa Koestinger, Mercedes Hernández, Enoc Leaño, Anahí Allué, Natalia Solián, Gabriela Velarde)
Valeria has long dreamed about becoming a mother. After learning that she's pregnant, she expects to feel happy, yet something's off. Nightmarish visions and an unshakeable paranoia have her questioning what she wants, and an ancient evil spirit may be the cause.
Kung Fu Zohra
(Country: France, Belgium; Year: 2022; Director: Mabrouk El Mechri; Writer: Mabrouk El Mechri; Stars: Sabrina Ouazani, Ramzy Bedia, Eye Haidara, Tien Shue, Lina Hachani, Matthieu Burnel, Olivia Côte, Ali El Mechri Efira, Franck Ropers, Achref Mazhoud, Karim Belkhadra, Nang Cao Deo, Saïd Benchnafa, Mabrouk El Mechri, Violaine Papi)
Charismatic newlywed Zohra arrives in France full of joy. When things don't go to plan, she turns to her beloved kung fu movies and a mysterious martial arts mentor.
Neon Spring
(Country: Latvia; Year: 2022; Director: Matiss Kaza; Writer: Matiss Kaza, Marija Luize Melke; Stars: Alise Gelze, Igors Selegovskis, Marija Luize Melke, Greta Trusina, Ivars Krasts, Gerds Laposka, Arnis Ritups, Leonarda Klavina-Kestere, Jana Civzele, Agnese Ruksane, Timotejs Pelle Kalnins, Janis Skutelis, Matiss Ozols)
With her parents barely on speaking terms, aching to connect to an emotionally cold father and tasked with caring for her little brother more often than not, a 20-year-old finds release and her own sense of place in the underground techno scene.
Out Of Sync (Tres)
(Country: Spain, Lithuania, France; Year: 2021; Director: Juanjo Giménez; Writer: Juanjo Giménez, Pere Altimira; Stars: Marta Nieto, Julius Cotter, Miki Esparbé, Cris Iglesias, Fran Lareu, Luisa Merelas, Carmen Méndez)
A sound designer finds herself out of step with the world as her brain begins to deliver sound on a delay.
Resurrection
(Country: US; Year: 2022; Director: Andrew Semans; Writer: Andrew Semans; Stars: Rebecca Hall, Grace Kaufman, Michael Esper, Angela Wong Carbone, Jaime Zevallos, Patrick Klein, Rocco Palmieri)
Margaret's life is in order. She is capable, disciplined, and successful. Soon, her teenage daughter, who Margaret raised by herself, will be going off to a fine university, just as Margaret had intended. Everything is under control. That is, until David returns, carrying with him the horrors of Margaret's past.
Saloum
(Country: Senegal; Year: 2021; Director: Jean Luc Herbulot; Writer: Jean Luc Herbulot, Jean Luc Herbulot, Pamela Diop; Stars: Yann Gael, Evelyne Ily Juhen, Roger Sallah, Mentor Ba, Bruno Henry, Marielle Salmier, Babacar Oualy, Ndiaga Mbow, Cannabasse, Renaud Farah, Alvina Karamoko)
Three mercenaries manage to capture a drug dealer along with his loot but as they flee they are forced to make an emergency landing in a mystical island region filled with violence and supernatural forces.
Sissy
(Country: Australia; Year: 2022; Director: Hannah Barlow, Kane Senes; Writer: Hannah Barlow, Kane Senes; Stars: Aisha Dee, Hannah Barlow, Emily De Margheriti, Daniel Monks, Yerin Ha, Lucy Barrett, Shaun Martindale, Amelia Lule, April Blasdall, Camille Cumpston)
Travelling to a remote location to celebrate the hen night of her childhood best friend, a woman re-encounters her childhood bully, who is once again determined to make her suffer.
Special Delivery
(Country: South Korea; Year: 2022; Director: Park Dae-min; Writer: Park Dae-min; Stars: Park So-dam, Heo Dong-won, Kim Eui-sung, Jo Hee-bong)
"I deliver everything that the post office service does not handle." Eun-ha, who is a normal junkyard employee, secretly works as a delivery clerk that deals with unusual delivery requests.