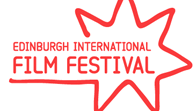 View other Edinburgh International Film Festival Films by strand: Film Fest In The City, Galas, Heartbreakers, Night Moves, The Chamber, The Conversation, The Powell & Pressburger Award
107 Mothers (Cenzorka)
(Country: Slovakia, Czech Republic, Ukraine; Year: 2021; Director: Péter Kerekes; Writer: Péter Kerekes, Ivan Ostrochovský, Ivan Ostrochovský; Stars: Maryna Klimova, Iryna Kiryazeva, Lyubov Vasylyna, Maryna Klimova, Iryna Kiryazeva, Lyubov Vasylyna)
Docufiction considering the lives of mothers in Odessa women's prison.
The Apartment With Two Women
(Country: South Korea; Year: 2021; Director: Kim Se-In; Writer: KimSe-In; Stars: Lym Ji-ho, Yang Mal-bok)
Living together in a cramped city apartment, middle-aged single mother Su-kyung and her twentysomething daughter Yi-jung have long since settled into a relationship of simmering mutual resentment and face escalating tensions.
Axiom
(Country: Germany; Year: 2022; Director: Jöns Jönsson; Writer: Jöns Jönsson; Stars: Moritz von Treuenfels, Rolf Kanies, Rojan Juan Barani, Deniz Orta, Ben Plunkett-Reynolds, Thomas Schubert, Marita Breuer, Lou Strenger, Ricarda Seifried, Zejhun Demirov, Maximilian Brauer, Max Themak, Ines Marie Westernströer, Jürgen Hartmann, Petra Welteroth)
A well-liked young museum attendant invites his colleagues on a sailing trip on his aristocratic family's boat, but all is not quite as it seems.
Dream Agency
(Country: UK; Year: 2022; Director: Andy Field, Deborah Pearson; Writer: Christopher Brett Bailey, Clare Beresford, Ira Brand; Stars: Vera Chok, Gemma Paintin, Karla Marie Sweet, Ira Brand, Christopher Brett Bailey, Nigel Barrett, Jim Stenhouse, Gemma Brockis, Deborah Pearson, Kevin Shen, George Graham, Gary Merry, Beckie Darlington, Jess Latowicki, Clare Beresford)
A team of live art performers devise an experimental tale of delusion and desire.
A E I O U - A Quick Alphabet of Love
(Country: France, Germany; Year: 2022; Director: Nicolette Krebitz; Writer: Nicolette Krebitz; Stars: Sophie Rois, Udo Kier, Milan Herms, Nicolas Bridet)
A sixtysomething former actress accepts a job as a voice coach, only to recognise the teenager she is teaching as someone who recently snatched her handbag in the street.
The Apartment With Two Women and My Love Affair With Marriage
Father's Day
(Country: Rwanda; Year: 2022; Director: Kivu Ruhorahoza; Stars: Médiatrice Kayitesi, Aline Amike, Yves Kijyana, Elie Bigirimana, Cedric Ishimwe, André Musagara)
Three stories set in and around the Rwandan city of Kigali.
The Locust (Malakh)
(Country: Iran, Germany; Year: 2022; Director: Faezeh Azizkhani; Writer: Faezeh Azizkhani; Stars: Hanieh Tavassoli, Pegah Ahangarani, Pedram Sharifi, Ali Mosaffa, Ramin Sadighi, Shirin AghaRezaKashi, Ahmad Azizkhani, Majid Azizkhani, Dorna Madani, Dariush Hekmat, Amaneh Agharezakashi)
A fast-talking meta-comedy about filmmaking anxiety.
My Love Affair With Marriage
(Country: US; Year: 2022; Director: Signe Baumane; Writer: Signe Baumane; Stars: Dagmara Dominczyk, Michele Pawk, Matthew Modine, Cameron Monaghan, Stephen Lang, Erica Schroeder, Emma Kenney, Anna O'Donoghue, Tanya Franks, Clyde Baldo, Najla Said, Keith Randolph Smith, Dan Domingues, Florencia Lozano, Ruby Modine)
Some people spend their lives wondering why a marriage didn't last. Signe Baumane set out to get some answers. The result is this animated film, which combines ancient mythology and contemporary neuroscience.
Our Happiest Dreams (Nuestras Dias Mas Felices)
(Country: Argentina; Year: 2021; Director: Laura Mara Tablón; Stars: Matilde Creimer Chiabrando, Lide Uranga, Antonella Saldicco, Cristián Jensen, Claudio Martínez Bel)
Agatha, 74 years old, and Leonidas, 36, maintain an absorbing mother-son relationship but things change after Agatha suddenly wakes up in the body of a little girl.
Phantom Project
(Country: Chile; Year: 2022; Director: Roberto Doveris; Writer: Roberto Doveris; Stars: Juan Cano, Ingrid Isensee, Violeta Castillo, Fernanda Toledo, Fernando Castillo)
A young actor who dreams of starring in a film has to work as a simulated patient in medical schools and in unlikely sessions of alternative therapies in order to pay the bills.


Father's Day and Phantom Project
The Plains
(Country: Australia; Year: 2022; Director: David Easteal; Writer: David Easteal; Stars: Andrew Rakowski, David Easteal, Cheri LeCornu, Inga Rakowski, Jon Faine, Sarah Jane Bell, Henry Belot, Julian McMahon, Christos Tsiolkas)
Documentary about a Melbourne car share.
Rewind & Play
(Year: 2022; Director: Alain Gomis; Stars: Thelonious Monk)
Thelonious Monk profile.
Shadow
(Country: UK; Year: 2022; Director: Bruce Gladwin)
Adaptation.
Zuhal
(Country: Germany, Turkey; Year: 2021; Director: Nazli Elif Durlu; Writer: Ziya Demirel, Nazli Elif Durlu; Stars: Nihal Yalcin, Fatih Al, Sarp Aydinoglu, Sena Basdogan, Ada Baykan, Sadi Celil Cengiz, Gokce Gunes Dogrusoz, Serpil Gul, Burcu Halacoglu, Sencar Sagdic, Cagdas Ekin Sisman, Sebnem Sönmez, Aysen Sümercan, Nur Sürer, Gizem Tastan)
Comedy about a woman who thinks she has it all... and a mysterious meowing cat.