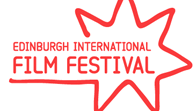 View other Edinburgh International Film Festival Films by strand: Film Fest In The City, Galas, Heartbreakers, Night Moves, Postcards From The Edge, The Conversation, The Powell & Pressburger Award
Before, Now & Then (Nana)
(Country: Indonesia; Year: 2022; Director: Kamila Andini; Writer: Kamila Andini; Stars: Happy Salma, Laura Basuki, Rieke Diah Pitaloka, Arawinda Kirana, Arswendy Bening Swara, Ibnu Jamil)
Indonesia, the 1960s. After losing her family to the conflicts that shook the country, Nana has built a new life with a rich Sundanese man. In spite of the love she bears for her children, she still feels out of place.
A Bunch Of Amateurs
(Country: UK; Year: 2022; Director: Kim Hopkins; Writer: Kim Hopkins; Stars: Colin Egglestone, Harry Nicholls, Joe Ogden, Philip Wainman, Marie McCahery, Edmund Davies, Keith Wilcock, Ian Egglestone, Andrew Cockerill, Jeanette Wilson, David Marshall, Judith Simpson, Ian J. Simpson, Jim Walker)
A group of ageing cinephiles attempt to save their film club.
A Clever Woman
(Country: UK; Year: 2022; Director: Jon Sanders; Stars: Bob Goody, Josie Lawrence, Anna Mottram, Tanya Myers)
Returning to their childhood home on the Isle of Wight, a house filled with art and the songs and poetry their mother once wrote, Dorothy and Phoebe deal with conflicting feelings about the difficult woman who raised them.
Dùthchas (Home)
(Country: UK; Year: 2022; Director: Andy Mackinnon, Kirsty MacDonald)
For the people of Berneray in the Outer Hebrides, life changed dramatically in the latter part of the last century. Traditional ways of life eroded, and many families were forced to move away. Drawing on rare 8mm colour film of Berneray, this film offers a bridge between the contemporary citizens and their not-so-distant past.
The Forgiven
(Country: UK; Year: 2021; Director: John Michael McDonagh; Writer: John Michael McDonagh, based on the book by, Lawrence Osborne; Stars: Jessica Chastain, Ralph Fiennes, Matt Smith, Caleb Landry Jones, Abbey Lee, Christopher Abbott, Marie-Josée Croze, Alex Jennings, Saïd Taghmaoui, Mourad Zaoui, Anas El Baz, Imane El Mechrafi, Ismael Kanater, Ben Affan, David McSavage)
A getaway for a couple visiting Morocco turns deadly after their car hits and kills a local boy, with consequences which spiral out of control.
Heart Of Oak
(Country: France; Year: 2022; Director: Laurent Charbonnier, Michel Seydoux; Writer: Laurent Charbonnier, Michel Fessler, Michel Seydoux)
Nature documentary that showcases the spectacular forest ecosystem supported by a majestic, 210-year-old French oak tree.
Imagine (Tasavor)
(Country: Iran; Year: 2022; Director: Ali Behrad; Writer: Ali Behrad; Stars: Leila Hatami, Mehrdad Sedighian)
A platonic relationship develops between a taxi driver and the lively passenger he is doomed to love from afar.
Licht - Stockhausen's Legacy
(Country: Netherlands; Year: 2022; Director: Oeke Hoogendijk; Stars: Pierre Audi, Mary Bauermeister, Pia Davila, Fee Suzanne de Ruiter, Wojciech Dziedzic, René Jonker, Kathinka Pasveer, Urs Schönebaum, Suzanne Stephens, Johanna Stephens-Janning, Doris Stockhausen, Julika Stockhausen, Karlheinz Stockhausen, Markus Stockhausen, Simon Stockhausen)
The story and work of composer Karlheinz Stockhausen.
Official Competition (Competencia Oficial)
(Country: Spain, Argentina; Year: 2021; Director: Mariano Cohn, Gastón Duprat; Writer: Mariano Cohn, Andrés Duprat, Gastón Duprat; Stars: Antonio Banderas, Penélope Cruz, Irene Escolar, Melina Matthews, Oscar Martínez, Carlos Hipólito, Pilar Castro, Karina Kolokolchykova, Manolo Solo, José Luis Gómez, Juan Grandinetti, Koldo Olabarri, Ken Appledorn, Mónica Bardem, Nagore Aranburu)
In search of significance and social prestige, a billionaire businessman decides to make a film to leave his mark. To do it, he hires the best: a stellar team... but they have egos to match.
The Score
(Country: UK; Year: 2021; Director: Malachi Smyth; Writer: Malachi Smyth; Stars: Will Poulter, Johnny Flynn, Lydia Wilson, Naomi Ackie, Roger Ashton-Griffiths, Lucian Msamati, Phillipa Flynn, Lillie Flynn, Orla Coverley, Song-Hung Chang)
Musical centring on preparations for a heist.
Three Times Nothing
(Country: France, Canada; Year: 2022; Director: Nadège Loiseau; Writer: Nadège Loiseau, Niels Rahou; Stars: Antoine Bertrand, Philippe Rebbot, Côme Levin, Émilie Caen, Nadège Beausson-Diagne, Yves Yan, Yilin Yang, Atillahan Karagedik, Axelle Simon, Karin Viard, Cédric Martin)
When three homeless friends win the lottery, they assume their lives are going to change for the better...
Vera Dreams Of The Sea
(Country: Kosovo; Year: 2021; Director: Kaltrina Krasniqi; Writer: Doruntina Basha; Stars: Teuta Ajdini, Alketa Sylaj, Refet Abazi, Astrit Kabashi, Ilire Vinca Celaj, Teuta Ajdini, Alketa Sylaj, Refet Abazi, Astrit Kabashi, Ilire Vinca Celaj)
Vera's serene life is disrupted by her husband's suicide followed by an unwelcome, menacing parade of men who claim to have ownership over their village family house.
Whina
(Country: New Zealand; Year: 2022; Director: James Napier Robertson, Paula Whetu Jones; Writer: James Lucas, James Napier Robertson, Paula Whetu Jones; Stars: Rena Owen, James Rolleston, Vinnie Bennett, Erroll Shand, Miriama McDowell, Tioreore Ngatai-Melbourne, Jayden Daniels, Sarah Valentine, Richard Te Are, Awa Puna, Kali Kopae, Briar Rose, Marshayla Christie, Wayne Hapi, James Tito)
The life story of Dame Whina Cooper, who in 1975 united her people to lead an epic march across Aotearoa (New Zealand) for Maori land rights.
Winners (Barandeha)
(Country: Iran; Year: 2022; Director: Hassan Nazer; Writer: Hamed Emami, Hassan Nazer; Stars: Mohammad Amir Naji, Shahrzad Kamalzadeh, Hossein Abedini, Martine Malalai Zikria, Parsa Maghami, Mahmoud Jafari, Ezzatollah Ramazanifar, Asghar Semsarzade, Helia Mohammadkhani, Mahan Noormohammadi)
Nine-year-old Yahya finds an unclaimed Oscar statue, which leads the boy into an adventure.