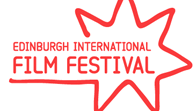 View other Edinburgh International Film Festival Films by strand: Film Fest In The City, Heartbreakers, Night Moves, Postcards From The Edge, The Chamber, The Conversation, The Powell & Pressburger Award


Nude Tuesday and Aftersun
Aftersun
(Country: UK, US; Year: 2022; Director: Charlotte Wells; Writer: Charlotte Wells; Stars: Paul Mescal, Frankie Corio, Celia Rowlson-Hall, Kayleigh Coleman, Sally Messham, Harry Perdios, Ethan Smith, Ruby Thompson, Brooklyn Toulson)
Sometime in the Nineties, somewhere in a Turkish coastal resort, a young, divorced father is spending the vacation with his daughter pre-teen daughter Sophie.
After Yang
(Country: UK; Year: 2021; Director: Kogonada; Writer: Kogonada, based on the short story by Alexander Weinstein; Stars: Colin Farrell, Jodie Turner-Smith, Justin H Min, Malea Emma Tjandrawidjaja, Haley Lyu Richardson, Sarita Choudhury)
In a near future, a family reckons with questions of love, connection, and loss after its A.I. helper unexpectedly breaks down.
Nude Tuesday
(Country: New Zealand, Australia; Year: 2022; Director: Armagan Ballantyne; Writer: Jackie van Beek, Jackie van Beek, Armagan Ballantyne; Stars: Jackie van Beek, Damon Herriman, Jemaine Clement, Ian Zaro, Chelsie Preston Crayford, Ghenoa Gela, Byron Coll, Yvette Parsons, Chris Bunton, Chris Parker, Jodie Rimmer, Jesse Griffin, Karen O'Leary, Morgana O'Reilly, Grace Bentley-Tsibuah)
Laura and Bruno are stuck in a hapless marriage with frigid chemistry and ample unspoken tension. To spice things up and hopefully save their relationship, they head to a peculiar hippy-dippy retreat where inhibitions are discouraged.