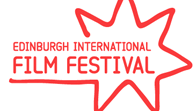 Given to the best feature film
View other Edinburgh International Film Festival Films by strand: Film Fest In The City, Galas, Heartbreakers, Night Moves, Postcards From The Edge, The Chamber, The Conversation
99 Moons
(Country: Switzerland; Year: 2022; Director: Jan Gassmann; Writer: Jan Gassmann; Stars: Valentina Di Pace, Dominik Fellmann, Danny Exnar, Jessica Huber, Lia J. von Blarer, Gregory Hari, Ale Lindman, Kathrin Schweizer, Katerina Stoykova)
Drama focusing on a young couple's unconventional relationship.
A Cat Called Dom
(Country: UK; Year: 2022; Director: Will Anderson, Ainslie Henderson)
Animation considering the director Will's grief over his mother's cancer diagnosis.
Flux Gourmet
(Country: UK, US, Hungary; Year: 2022; Director: Peter Strickland; Writer: Peter Strickland; Stars: Leo Bill, Richard Bremmer, Asa Butterfield, Gwendoline Christie, Ariane Labed, Fatma Mohamed, Makis Papadimitriou, Parvinder Kaur)
A flatulence-plagued narrator guides us through the closed space of a manor house where an arts patron and director of the Sonic Catering Institute uses various forms of manipulation in order to get a trio of performance artists to provide ever better results.
UK premiere
Fogaréu
(Country: Brazil; Year: 2022; Director: Flávia Neves; Writer: Melanie Dimantas, Flávia Neves; Stars: Bárbara Colen, Nena Inoue, Eucir de Souza, Fernanda Vianna, Vilminha Chaves, Kelly Crifer, Timothy Wilson, Fernanda Pimenta, Allan Jacinto Santana, Typyire Ãwa, Márcio Mariante, Samantha Maneschi)
Wxplores Brazil's brutal colonial past with insidious goings on in Goiás, the director's home town in central Brazil.
Husband
(Year: 2022; Director: Josh Appignanesi, Devorah Baum)
Documentary about the filmmakers' own marital angst.
Leonor Will Never Die
(Country: Philippines; Year: 2022; Director: Martika Ramirez Escobar; Writer: Martika Ramirez Escobar; Stars: Sheila Francisco, Rocky Salumbides, Bong Cabrera, Anthony Falcon)
Fiction and reality blur when Leonor, a retired filmmaker, falls into a coma after a television lands on her head, compelling her to become the action hero of her unfinished screenplay.
LOLA
(Year: 2022; Director: Andrew Legge; Writer: Andrew Legge, Angeli Macfarlane; Stars: Stefanie Martini, Emma Appleton, Rory Fleck Byrne, Hugh O'Conor, Ayvianna Snow, Aaron Monaghan, Shaun Boylan, Philip Condron)
Sisters build a machine called LOLA which can intercept radio and TV broadcasts from the future and realise it could help fight the Nazis.
Mediterranean Fever
(Country: Germany, France, Cyprus; Year: 2022; Director: Maha Haj; Writer: Maha Haj; Stars: Amer Hlehel, Ashraf Farah, Anat Hadid, Samir Elias, Cynthia Saleem, Shaden Kanboura, Salam Husari)
Drama charts the unlikely bond between two very different Arab family men living in the Israeli port city of Haifa.
Nothing Compares
(Country: UK, Ireland; Year: 2022; Director: Kathryn Ferguson; Writer: Eleanor Emptage, Kathryn Ferguson, Michael Mallie; Stars: Sinéad O'Connor)
The story of Sinéad O'Connor's phenomenal rise to worldwide fame and subsequent exile from the pop mainstream. Focusing on Sinéad's prophetic words and deeds from 1987 to 1993, the film reflects on the legacy of this fearless trailblazer through a contemporary feminist lens.
Please Baby Please
(Country: US; Year: 2022; Director: Amanda Kramer; Writer: Amanda Kramer, Noel David Taylor; Stars: Demi Moore, Andrea Riseborough, Mary Lynn Rajskub, Karl Glusman, Harry Melling, Ryan Simpkins)
Newlyweds Suse and Arthur become the dangerous obsession of a greaser gang that awakens a sleeping quandary into the couple's sexual identity.