Eye For Film >> Festivals >> EIFF >> 2017 >> The Future Is History - Brave New World: New Directions in science-fiction cinema 1980-85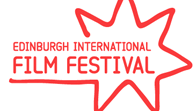 View other Edinburgh International Film Festival Films by strand: American Dreams, Animation, Best Of British, Black Box, Documentaries, European Perspectives, Fantastic Planets: The Futuristic Art of René Laloux, Fest in the City, Focus On Poland, Galas, Night Moves, Shorts, The Future Is History - Great Britain, Unlocking The Archives, World Perspectives
Brazil
(Country: UK; Year: 1985; Director: Terry Gilliam; Writer: Terry Gilliam, Tom Stoppard; Stars: Jonathan Pryce, Robert De Niro, Katherine Helmond, Ian Holm, Kim Greist, Bob Hoskins, Michael Palin, Ian Richardson, Peter Vaughan, Jim Broadbent, Charles McKeown)
A typo leads to an innocent man being confused with a revolutionary, plunging the life of a small time bureaucrat into chaos.
Born In Flames
(Country: US; Year: 1983; Director: Lizzie Borden; Writer: Lizzie Borden, Ed Bowes; Stars: Honey, Adele Bertei, Jean Satterfield, Florynce Kennedy, Becky Johnston, Pat Murphy, Kathryn Bigelow, Hillary Hurst, Sheila McLaughlin, Marty Pottenger, Lynne Jones, Ron Vawter, John Coplans, John Rudolph, Warner Schreiner)
In a futuristic US feminist groups try to challenge male power.
Presented by Lizzie Borden
The Brother From Another Planet
(Country: US; Year: 1984; Director: John Sayles; Writer: John Sayles; Stars: Joe Morton, Rosanna Carter, Ray Ramirez, Yves Rene, Peter Richardson, Ginny Yang, Daryl Edwards, Steve James, Leonard Jackson, Bill Cobbs, Maggie Renzi, Olga Merediz, Tom Wright, Minnie Gentry, Renn Woods)
A mute alien in the form of a black man crash lands in New York.
Death Watch (La Mort En Direct)
(Country: France, Germany, Uk; Year: 1980; Director: Bertrand Tavernier; Writer: David Rayfiel, based on the book by David Compton.; Stars: Romy Schneider, Harvey Keitel, Harry Dean Stanton, Thérèse Liotard, Max von Sydow)
A man with a camera implanted in his brain is commissioned to film a documentary about a terminally ill woman's last days.
Escape From New York
(Country: US; Year: 1981; Director: John Carpenter; Writer: John Carpenter, Nick Castle; Stars: Kurt Russell, Ernest Borgnine, Donald Pleasance, Lee Van Cleef, Isaac Hayes, Season Hubley, Adrienne Barbeau, Harry Dean Stanton.)
Kurt Russell embarks on a one-man mission to save the US President in a futuristic prison city.
The Element Of Crime (Forbrydelsens element)
(Country: Denmark; Year: 1984; Director: Lars von Trier; Writer: Niels Vørsel, William Quarshie, Stephen Wakelam, Lars von Trier; Stars: Michael Elphick, Esmond Knight, Me Me Lai, Jerold Wells, Ahmed El Shenawi, Astrid Henning-Jensen, János Herskó, Stig Larsson, Harry Harper, Roman Moszkowicz, Lars von Trier, Frederik Casby, Duke Addabayo, Jon Bang Carlsen, Leif Magnusson)
A detective hunts a serial killer through a dystopian future world.
The Last Battle (Le dernier combat)
(Country: France; Year: 1983; Director: Luc Besson; Writer: Luc Besson, Pierre Jolivet; Stars: Pierre Jolivet, Jean Bouise, Fritz Wepper, Jean Reno, Christiane Krüger, Maurice Lamy, Pierre Carrive, Jean-Michel Castanié, Michel Doset, Bernard Havet, Marcel Berthomier, Petra Müller, Garry Jode)
In a post-apocalyptic future where everyone is mute, humans struggle to survive.
Outland
(Country: UK; Year: 1981; Director: Peter Hyams; Writer: Peter Hyams; Stars: Sean Connery, Peter Boyle, Frances Sternhagen, James Sikking, Kika Markham, Clarke Peters, Steven Berkoff, John Ratzenberger, Nicholas Barnes, Manning Redwood, Pat Starr, Hal Galili, Angus MacInnes, Stuart Milligan, Eugene Lipinski)
A Jupiter moon mining settlement's marshall discovers deaths at the outpost are linked to a drug.
The Quiet Earth
(Country: New Zealand; Year: 1985; Director: Geoff Murphy; Writer: Craig Harrison, Bill Baer, Bruno Lawrence, Sam Pillsbury; Stars: Bruno Lawrence, Alison Routledge, Pete Smith, Anzac Wallace, Norman Fletcher, Tom Hyde)
A man wakes up to discover a cosmic 'event' has apparently destroyed the rest of the human race.
Repo Man (Repoman)
(Country: US; Year: 1984; Director: Alex Cox; Writer: Alex Cox; Stars: Emilio Estevez, Harry Dean Stanton, Olivia Barash, Susan Barnes, Tracey Walter, Tom Finnegan),
Official Site
The intense life of a young punk repo man in a city haunted by a car with a secret.
The Terminator
(Country: US; Year: 1984; Director: James Cameron; Writer: James Cameron, Gale Anne Hurd, William Wisher Jr.; Stars: Arnold Schwarzenegger, Michael Biehn, Linda Hamilton, Paul Winfield, Lance Henriksen, Bess Motta, Earl Boen, Rick Rossovich, Dick Miller, Shawn Schepps, Bruce M. Kerner, Franco Columbu, Bill Paxton, Brad Rearden, Brian Thompson)
Relentless cyborg tries to alter a planet's future by changing one woman's past.
Videodrome
(Country: Canada; Year: 1983; Director: David Cronenberg; Writer: David Cronenberg; Stars: James Woods, Deborah Harry, Sonja Smits, Peter Dvorsky, Leslie Carlson, Jack Creley)
Looking for the next big thing, a cable TV station programmer finds himself losing control in the grip of a phenomenon that is ready to alter reality forever.