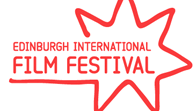 View other Edinburgh International Film Festival Films by strand: American Dreams, Animation, Best Of British, Black Box, Documentaries, European Perspectives, Fantastic Planets: The Futuristic Art of René Laloux, Fest in the City, Focus On Poland, Galas, Night Moves, Shorts, The Future Is History - Brave New World: New Directions in science-fiction cinema 1980-85, The Future Is History - Great Britain, Unlocking The Archives
Emo The Musical
(Country: Australia; Year: 2016; Director: Neil Triffett; Writer: Neil Triffett; Stars: Benson Jack Anthony, Jordan Hare, Rahart Adams, Jon Prasida, Lucy Barrett, Ben Bennett, Craig Hyde-Smith, Geraldine Viswanathan, Kevin Clayette, Bridie Carter, Natasha Herbert, Dylan Lewis, Adam Zwar, Heidi Arena, Brianna Bishop)
Ethan embarks on a new journey as he tries to fit in at his new school.
UK premiere
Godspeed (Yi lu shun feng)
(Country: Taiwan; Year: 2016; Director: Mong-Hong Chung; Writer: Mong-Hong Chung; Stars: Michael Hui, Na-Dou Lin, Leon Dai, Chung-Hua Tou, Matt Chung-tien Wu, Vincent Liang, Yi-wen Chen, Vithaya Pansringarm)
A drug run goes awry when a smuggler catches the wrong cab.
UK premiere
In This Corner Of The World (Kono sekai no katasumi ni)
(Country: Japan; Year: 2016; Director: Sunao Katabuchi; Writer: Sunao Katabuchi, Fumiyo Kono; Stars: Non, Megumi Han, Yoshimasa Hosoya, Natsuki Inaba, Nanase Iwai, Minori Omi, Daisuke Ono, Tengai Shibuya, Mayumi Shintani, Shigeru Ushiyama)
Animated story of a young woman, set against the backdrop of Second World War Hiroshima.
UK premiere
I Dream In Another Language (Sueño en otro idioma)
(Country: Netherlands, Mexico; Year: 2017; Director: Ernesto Contreras; Writer: Carlos Contreras; Stars: Fernando Álvarez Rebeil, José Manuel Poncelis, Eligio Meléndez, Fátima Molina, Juan Pablo de Santiago, Hoze Meléndez, Norma Angélica, Monica Miguel, Nicolasa Ortíz Monasterio, Héctor Jiménez, José Concepción Macías, Gabriela Cartol, Juan Antonio Llanes, Mardonio Carballo)
The last two speakers of a millennia-old language haven't spoken in 50 years, when a young linguist tries to bring them together. Yet hidden in the past, in the heart of the jungle, lies a secret concerning the fate of the Zikril language.
European premiere
Maudie
(Country: Ireland, Canada; Year: 2016; Director: Aisling Walsh; Writer: Sherry White; Stars: Ethan Hawke, Sally Hawkins, Kari Matchett, Gabrielle Rose, Zachary Bennett, Billy MacLellan, Marthe Bernard, Lawrence Barry, Mike Daly, Nik Sexton, David Feehan, Greg Malone, Brian Marler, Judy Hancock, Denise Sinnott)
Story of folk artist Maud Lewis.
UK premiere
Newton
(Country: India; Year: 2017; Director: Amit Masurkar; Writer: Amit Masurkar, Mayank Tewari; Stars: Rajkummar Rao, Pankaj Tripathy, Anjali Patil, Raghuvir Yadav, Mukesh Prajapati)
A young bureaucrat named Newton is sent to the jungle to monitor an election there. But Maoist blockades, forced police protection and indifferent voters make defending democracy no easy task.
UK premiere
Okja
(Country: US, South Korea; Year: 2017; Director: Bong Joon-ho; Writer: Bong Joon-ho, Jon Ronson; Stars: Tilda Swinton, Paul Dano, Ahn Seo-Hyun, Byun Hee-Bong, Steven Yeun, Lily Collins, Yun Je-mun, Shirley Henderson, Daniel Henshall, Devon Bostick, Choi Woo-sik, Giancarlo Esposito, Jake Gyllenhaal, Lynn Marocola, Myles Humphus)
Young girl Mija must risk everything to prevent a powerful, multi-national company from kidnapping her best friend - a massive animal named Okja.
Scottish premiere
A Quiet Heart (Lev shaket meod)
(Country: Israel; Year: 2016; Director: Eitan Anner; Writer: Eitan Anner; Stars: Ania Bukstein, Rona-Lee Shim'on, Giorgio Lupano, Uri Gottlieb, Yoav Levi, Irit Kaplan, Lior Lifshitz, Ludi Boken)
A secular young woman takes an apartment in an Orthodox part of Jerusalem, sparking religious tension.
UK premiere
Rage (Ikari)
(Country: Japan; Year: 2016; Director: Lee Sang-il ; Writer: Shûichi Yoshida, Lee Sang-il , Shûichi Yoshida; Stars: Ken Watanabe, Hikari Mitsushima, Mirai Moriyama, Aoi Miyazaki, Satoshi Tsumabuki, Gô Ayano, Suzu Hirose, Ken'ichi Matsuyama, Kirin Kiki, Masaki Okada, Eri Fukatsu, Takahiro Miura, Pierre Taki, Chizuru Ikewaki, Akira Emoto)
A murder case erodes trust in a small fishing village.
UK premiere
Sexy Durga
(Country: India; Year: 2017; Director: Sanal Kumar Sasidharan, Sanal Kumar Sasidharan; Writer: Sanal Kumar Sasidharan; Stars: Rajshri Deshpande, Bilas Nair, Vedh, Arun Sol, Sujish)
Thriller, chronicling a long, bad trip taken by a young couple on the run.
UK premiere
Snow Woman (Yuki onna)
(Country: Japan; Year: 2016; Director: Kiki Sugino; Writer: Lafcadio Hearn, Mitsuo Shigeta, Kiki Sugino, Seigan Tominomori; Stars: Kiki Sugino, Munetaka Aoki, Kumi Mizuno, Shirô Sano, Mayu Yamaguchi)
The scars of the past haunt a small Nepali village.
UK premiere
White Sun (Seto Surya)
(Country: Nepal, US, Qatar, Netherlands; Year: 2016; Director: Deepak Rauniyar; Writer: Deepak Rauniyar, David Barker; Stars: Dayahang Rai, Asha Maya Magrati, Rabindra Singh Baniya, Sumi Malla, Amrit Pariyar)
On the occasion of his father's funeral, Chandra returns to the village he left years earlier to join the Maoists, and finds himself united with the daughter he never met and revisiting uneasy relations with family members and neighbours.