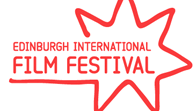 View other Edinburgh International Film Festival Films by strand: American Dreams, Animation, Best Of British, Black Box, Documentaries, European Perspectives, Fantastic Planets: The Futuristic Art of René Laloux, Fest in the City, Focus On Poland, Galas, Shorts, The Future Is History - Brave New World: New Directions in science-fiction cinema 1980-85, The Future Is History - Great Britain, Unlocking The Archives, World Perspectives
Bad Kids Of Crestview Academy
(Country: US; Year: 2017; Director: Ben Browder; Writer: Barry Wernick, James R. Hallam, Barry Wernick, Barry Wernick; Stars: Sammi Hanratty, Colby Arps, Sophia Taylor Ali, Erika Daly, Matthew Frias, Ben Browder, Sufe Bradshaw, Ashlyn McEvers, Ali Astin, Sean Astin, Drake Bell, Gina Gershon, Cameron Deane Stewart, Scott Edward Logan, Susana Gibb)
A group of detained teenagers get caught up in a series of killings.
International premiere
The Dark Mile
(Country: UK; Year: 2017; Director: Gary Love; Writer: Gaby Hull; Stars: Finlay MacMillan, Deirdre Mullins, Sheila Hancock, Rebecca Calder, Paul Brannigan, Marcia Rose, Harmony Rose Bremner, Elaine M. Ellis)
Two woman book a sailing trip after a personal tragedy... but trouble lurks on the loch.
World premiere
Double Date
(Country: UK; Year: 2017; Director: Benjamin Barfoot; Writer: Danny Morgan; Stars: Danny Morgan, Georgia Groome, Michael Socha, Kelly Wenham, Dougie Poynter, Brooke Norbury, Lee Shone, Benny Bereal, Liz Kingsman, Elena Valdameri, Lewis Holloway, Kelly Wells, Sarah Carmen, Kerrieanne Booker, Charley Clark)
An innocent out to prove his manhood meets a pair of femmes fatales.
World premiere
The Guardians (Zashchitniki)
(Country: Russia; Year: 2017; Director: Sarik Andreasyan; Writer: Andrey Gavrilov; Stars: Anton Pampushnyy, Sanjar Madi, Sebastien Sisak, Alina Lanina, Stanislav Shirin, Valeriya Shkirando, Vyacheslav Razbegaev, Nikolay Shestak, Anna Kravtsova, Mila Maksimova, Marusya Klimova, Vladimir Butenko, Yuliya Titarenko, Evgeniy Venediktov, Aleksandr Semyonov)
Soviet superheroes take on a mad scientist in charge of an army of drones.
UK premiere
Killing Ground
(Country: Australia; Year: 2016; Director: Damien Power; Writer: Damien Power; Stars: Harriet Dyer, Aaron Pedersen, Stephen Hunter, Tiarnie Coupland, Ian Meadows, Maya Stange, Mitzi Ruhlmann, Aaron Glenane, Julian Garner, Tara Jade Borg, Michael Knott, Mark Gadaleta, Jackie Dettmer, Matthew Dettmer, Liam Parkes)
A young couple camping in the woods find an abandoned tent and then a lost toddler.
UK premiere
The Mole Song: Hong Kong Capriccio (Mogura no uta: Hong Kong kyôsô-kyoku )
(Country: Japan; Year: 2016; Director: Takashi Miike; Writer: Noboru Takahashi, Kankurô Kudô; Stars: Tôma Ikuta, Eita, Tsubasa Honda, Nanao, Arata Furuta, Shin'ichi Tsutsumi, Ken'ichi Endô, Riisa Naka, Mitsuru Fukikoshi, Yûsuke Kamiji, Allan Cook, Kôichi Iwaki, Sarutoki Minagawa)
An undercover cop heads on a crazy adventure involving a Yakuza boss and his daughter.
European premiere
Vampire Cleanup Department (Gao geung jing dou fu)
(Country: Hong Kong; Year: 2017; Director: Sin-Hang Chiu, Pak-Wing Yan; Stars: Siu-Ho Chin, Hok-chi Chiu, Babyjohn Choi, Min Chen Lin, Meng Lo, Richard Ng, Susan Yam-Yam Shaw, Cheung-Yan Yuen)
A secret vampire-busting team tackles the living dead in Hong Kong.
UK premiere