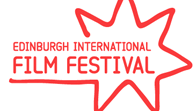 View other Edinburgh International Film Festival Films by strand: Animation, Best Of British, Black Box, Documentaries, European Perspectives, Fantastic Planets: The Futuristic Art of René Laloux, Fest in the City, Focus On Poland, Galas, Night Moves, Shorts, The Future Is History - Brave New World: New Directions in science-fiction cinema 1980-85, The Future Is History - Great Britain, Unlocking The Archives, World Perspectives
Freak Show
(Country: US; Year: 2017; Director: Trudie Styler; Writer: Patrick J Clifton, Beth Rigazio, James St James; Stars: Alex Lawther, Ian Nelson, Abigail Breslin, AnnaSophia Robb, Laverne Cox, Bette Midler, Willa Fitzgerald, Celia Weston, Mickey Sumner, Doris McCarthy, John McEnroe, Christopher Dylan White, Larry Pine, Michael Park, Eddie Schweighardt)
A teenager who moves to a small town decides to tackle bullying attitudes by running for homecoming queen.
UK premiere
In Dubious Battle
(Country: US; Year: 2016; Director: James Franco; Writer: Matt Rager, John Steinbeck; Stars: Nat Wolff, James Franco, Vincent D'Onofrio, Selena Gomez, Ahna O'Reilly, Analeigh Tipton, Jack Kehler, Scott Haze, Sam Shepard, Joel Marsh Garland, John Savage, Robert Duvall, Ed Harris, Josh Hutcherson, Julian De Niro)
Fruit pickers in 1930s California strike against their bosses.
UK premiere
The Last Word
(Country: US; Year: 2017; Director: Mark Pellington; Writer: Stuart Ross Fink; Stars: Shirley MacLaine, Amanda Seyfried, Anne Heche, Thomas Sadoski, Philip Baker Hall, Tom Everett Scott, Ann Jewel, Lee Dixon, Alanna Ubach, Adina Porter, Joel Murray, Sarah Baker, Steven Culp, Marshall Bell, Gedde Watanabe, Joshua Harto)
Harriett is a retired businesswoman who tries to control everything around her. When she decides to write her own obituary, a young journalist takes up the task of finding out the truth, resulting in a life-altering friendship.
European premiere
The Little Hours
(Country: US, Italy; Year: 2017; Director: Jeff Baena; Writer: Jeff Baena; Stars: Alison Brie, Dave Franco, Kate Micucci, Aubrey Plaza, John C. Reilly, Molly Shannon, Fred Armisen, Jemima Kirke, Nick Offerman, Jon Gabrus, Adam Pally, Lauren Weedman, Paul Weitz, Paul Reiser)
When a runaway slave takes shelter at a convent, sexual shenanigans ensue.
UK premiere
Love After Love
(Country: US; Year: 2017; Director: Russell Harbaugh; Writer: Russell Harbaugh, Eric Mendelsohn; Stars: Chris O'Dowd, Andie MacDowell, Juliet Rylance, Dree Hemingway, James Adomian, Matt Salinger, Gareth Williams, Francesca Faridany, Michael Devine, Mark C. Fullhardt, Larry Gevirtz, Paige Sciarrino, Tom Galantich, Romy Byrne, Ryan Clark)
The world of a mother and her two adult sons feels emotionally untethered following the death of their family's patriarch.
International premiere
Maya Dardel
(Year: 2016; Director: Zachary Coltler, Magdalena Zyzak; Writer: Magdalena Zyzak, Zachary Coltler; Stars: Lena Olin, Rosanna Arquette, Nathan Keyes, Alexander Koch Jordan Gavaris, Chris Voss)
A successful writer invites young male authors to compete to be her heir.
International premiere
Menashe
(Country: US; Year: 2017; Director: Joshua Z Weinstein; Writer: Joshua Z Weinstein, Alex Lipschultz, Musa Syeed; Stars: Menashe Lustig, Ruben Niborski, Yoel Weisshaus),
Trailer
A man faces losing custody of his son after the death of his wife.
UK premiere
My Entire High School Sinking Into The Sea
(Year: 2016; Director: Dash Shaw; Writer: Dash Shaw; Stars: Susan Sarandon, Lena Dunham, Maya Rudolph, Jason Schwartzman, John Cameron Mitchell, Reggie Watts, Alex Karpovsky)
A high school newspaper team try to escape their school as it sinks into the Pacific Ocean.
UK premiere
Paris Can Wait (Bonjour Anne)
(Country: US; Year: 2016; Director: Eleanor Coppola; Writer: Eleanor Coppola; Stars: Diane Lane, Alec Baldwin, Arnaud Viard, Cédric Monnet)
Long married to a successful but inattentive film producer, Anne is at a crossroads in her life. Enter Jacques, a French bon vivant, who offers to drive Anne from Cannes to Paris. What begins as an innocent favour quickly turns into an unexpectedly wandering road trip filled with fine cuisine and looming romance.
UK premiere
Song To Song
(Country: US; Year: 2017; Director: Terrence Malick; Writer: Terrence Malick; Stars: Ryan Gosling, Rooney Mara, Michael Fassbender, Natalie Portman, Cate Blanchett, Holly Hunter, Bérénice Marlohe, Val Kilmer, Lykke Li, Olivia Grace Applegate, Dana Falconberry, Linda Emond, Louanne Stephens, Christin Sawyer Davis, Tom Sturridge)
Modern love story set against the backdrop of the Austin music scene.
UK premiere
Story Of A Girl
(Country: US, Canada; Year: 2017; Director: Kyra Sedgwick; Writer: Laurie Collyer, Laurie Collyer, Emily Bickford Lansbury, Emily Bickford Lansbury, Sara Zarr; Stars: Kevin Bacon, Sosie Bacon, Jon Tenney, Sarah Grey, Tyler Johnston, Ryann Shane, Caroline Cave, Andrew Herr, Maddie Phillips, Alison Wandzura, Naika Toussaint, Katerina Katelieva, Iain Belcher, Michael Maize, Bailey Skodje)
A teenager struggles to cope with the fallout after a sex video goes viral.
World premiere
Strange Weather
(Country: US; Year: 2016; Director: Katherine Dieckmann; Writer: Katherine Dieckmann; Stars: Holly Hunter, Carrie Coon, Ransom Ashley, Walker Babington, Craig Boe, Kim Coates, Kim Collins, Turner Crumbley, Lucy Faust, Ted Ferguson, Susan Gallagher, Gloria Gonnillini, Choppy Guillotte, Glenne Headly, Shane Jacobsen)
A grieving mum hits the road to settle a score.
European premiere
Sweet Virginia
(Country: US, Canada; Year: 2017; Director: Jamie M Dagg; Writer: Benjamin China, Paul China; Stars: Jon Bernthal, Rosemarie DeWitt, Imogen Poots, Odessa Young. Christopher Abbot)
A burglary-homicide rattles the residents of a small Alaska town.
International premiere
Wakefield
(Country: US; Year: 2016; Director: Robin Swicord; Writer: Robin Swicord; Stars: Bryan Cranston, Jennifer Garner, Beverly D'Angelo, Pippa Bennett-Warner, Isaac Leyva)
A man decides to disappear and live secretly in an outbuilding, observing his family from a distance.
UK premiere
Where Is Kyra? (Deceit)
(Year: 2017; Director: Andrew Dosunmu; Writer: Andrew Dosunmu, Darci Picoult; Stars: Michelle Pfeiffer, Kiefer Sutherland, Babs Olusanmokun, Suzanne Shepherd, Marc Menchaca, Celia Au, Anthony Okungbowa, Gabe Fazio, Mauricio Ovalle, Hubert Point-Du Jour, Nimo Gandhi, Elizabeth Evans, Bradley W. Anderson)
A woman struggles to get by after the death of her mum.
International premiere
The Yellow Birds
(Country: US; Year: 2017; Director: Alexandre Moors; Writer: David Lowery, RFI Porto, Kevin Powers; Stars: Alden Ehrenreich, Jennifer Aniston, Toni Collette, Tye Sheridan, Jack Huston, Jason Patric, Lee Tergesen, Aylin Tezel, Olivia Crocicchia, Rhoda Griffis, Carrie Wampler, Nikolai Kinski, Robert Pralgo, Wilbur Fitzgerald, Renée Willett)
Two young men enlist in the army and are deployed to fight in the Gulf War. After an unthinkable tragedy, the surviving soldier struggles to balance his promise of silence with the truth and a mourning mother's search for peace.
European premiere