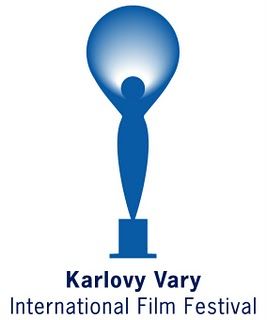 View other Karlovy Vary International Film Festival Films by strand: Crystal Globe Competition, Horizons, Imagina, Midnight Screenings, Out Of The Past, People Next Door, Proxima Competition, Tributes
Banger
(Country: Czech Republic; Year: 2022; Director: Adam Sedlák; Writer: Adam Sedlák; Stars: Anna Fialová, Adam Misík, Marcel Bendig, Sergei Barracuda)
"Dude, do you have any idea how hard it is to get yourself among the top players?" says Láďa to his best friend Alex, who is determined to record a hit with an established rapper. When it finally looks like he might get his chance, a small problem presents itself: it costs a ton of money and Alex just gave up dealing. And so begins an adrenaline ride filled with rap and drugs.
Big Opening
(Country: Czech Republic; Year: 2022; Director: Miroslav Krobot)
An actor called Šnajdr is given an opportunity to make his debut as a director. He doesn't think twice about leaving Prague and dashing off to Olomouc, where he is met by the grumpy director of the town's cultural centre and his eccentric grandma, who is to be the star of his production and who's perfectly attuned to his sense of humour and mystification.
June Zero
(Country: Israel, US; Year: 2022; Director: Jake Paltrow; Writer: Jake Paltrow, Tom Shoval; Stars: Koby Aderet, Adam Gabay, Tzahi Grad, Tom Hagi, Rotem Keinan, Yoav Levi, Noam Ovadia, Joy Rieger, Ami Smolartchik)
Drama about the trial of Adolf Eichmann.
The Killing Of A Journalist
(Country: Czech Republic, US, Denmark; Year: 2022; Director: Matt Sarnecki)
Documentary considers the murder of investigative journalist Ján Kuciak and his fiancée.
Like An Island
(Country: Switzerland; Year: 2022; Director: Tizian Büchi)
An intimate portrait of the relationship between Karel Schwarzenberg, a key figure of the post-November 1989 era, and his daughter Lila Schwarzenberg.
PSH Neverending Story
(Country: Czech Republic; Year: 2022; Director: Štěpán FOK Vodrážka)
A triple portait of Prague rappers.
Rubikon
(Country: Austria; Year: 2022; Director: Magdalena Lauritsch; Writer: Magdalena Lauritsch, Jessica Lind, Elisabeth Schmied; Stars: Julia Franz Richter, George Blagden, Mark Ivanir, Nicholas Monu, Daniela Kong)
Following a catastrophe on Earth, the planet is covered in a toxic fog. The crew in the space station, must decide whether to risk their lives to get home and search for survivors, or stay safe in the station's algae symbiosis system.
You Won't Be Alone
(Country: UK, Serbia, Australia; Year: 2022; Director: Goran Stolevski; Writer: Goran Stolevski; Stars: Alice Englert, Noomi Rapace, Anamaria Marinca, Sara Klimoska, Carloto Cotta, Félix Maritaud, Arta Dobroshi, Verica Nedeska, Irena Ristic, Predrag Vasic, Nikola Ristanovski, Kamka Tocinovski, Daniel Kovacevic, Djordje Misina, Djordje Zivadinovic Grgur)
A remote mountain village is under threat from a bloodthirsty witch named Marie, whose spirit is capable of entering the bodies of murder victims and slain animals. One day the witch leaves her mark on the newborn Nevena, and the girl's fate is sealed forever…