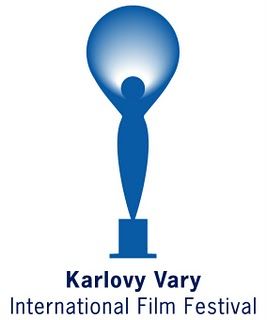 View other Karlovy Vary International Film Festival Films by strand: Crystal Globe Competition, Horizons, Imagina, Midnight Screenings, Out Of The Past, People Next Door, Special Screenings, Tributes


Fools and In Broad Daylight
And Then There Was Love...
(Country: Czech Republic; Year: 2022; Director: Simon Holy; Writer: Tereza Hofová, Simon Holy, Eliska Soukupová; Stars: Pavla Tomicová, Sara Venclovská, Tereza Hofová, Eliska Soukupová, Marián Chalany, Nirav Prajapati)
What do you do when love simply isn't on the cards and keeps passing you by? 60-year-old Kristýna has lost her last ray of hope, so she goes off with her daughter Sára to talk to a fortune-teller.
Another Spring
(Country: Serbia, Qatar; Year: 2022; Director: Mladen Kovačević)
Documentary about Europe's last small pox epidemic in 1972.
Art Talent Show
(Country: Czech Republic; Year: 2022; Director: Tomáš Bojar, Adéla Komrzý)
Documentary about life in an art academy.
Fools
(Country: Poland, Romania; Year: 2022; Director: Tomasz Wasilewski; Stars: Dorota Kolak, Lukasz Simlat, Katarzyna Herman, Marta Nieradkiewicz, Tomasz Tyndyk)
Marlena and Tomasz are living contentedly but their cosy existence is turned upside down by Marlena's decision to bring home her sick son.
Horseplay (Los agitadores)
(Country: Argentina; Year: 2022; Director: Marco Berger; Writer: Marco Berger; Stars: Bruno Giganti, Agustín Machta, Franco de la Puente, Iván Masliah, Facundo Mas, Ivan Benitez, Carlos Carneglia, Denis Corat, Jordán Romero, Fernando De Simone, Melissa Falter, Gastón Frías, Antonella Yamila Fittipaldi, Victoria Machta, Malena Feijóo)
It's the Christmas holidays, and Andy leaves the city in order to spend some time at a luxury villa with his best friends. As they goof around, their initial consensual horseplay reveals that they each have different personal boundaries.

Like A Fish On The Moon and Horseplay
In Broad Daylight (Au grand jour)
(Country: Canada; Year: 2022; Director: Emmanuel Tardif)
A wealthy family withdraws from society after something unforeseen happens. When one of its members leaves the house on the pretext of paying an innocent visit to someone outside, the family's fragile equilibrium is disturbed.
Like A Fish On The Moon
(Country: Iran; Year: 2022; Director: Dornaz Hajiha)
Haleh and her husband Amir are having to cope with a tough situation: their four-year-old son Ilya has suddenly stopped talking.
La Pieta
(Year: 2022; Director: Eduardo Casanova)
A surrealist odyssey into the extremes of codependency, depicting the close relationship between a mother and her son – and the ways that relationship changes when one is diagnosed with a terminal illness.
Ramona
(Country: Spain; Year: 2022; Director: Andrea Bagney; Writer: Andrea Bagney; Stars: Francesco Carril, Bruno Lastra, Lourdes Hernández)
When Ramona meets the charismatic Bruno on one of her strolls through the city, it never occurs to her that she might encounter him again the following day. Will an innocent flirtation get in the way of her career dreams and the perfectly good relationship she has with her boyfriend?
Tinnitus
(Country: Brazil; Year: 2021; Director: Gregorio Graziosi; Writer: Marco Dutra, Gregorio Graziosi; Stars: Joana de Verona, André Guerreiro, Jessica Messali, Indira Nascimento, Thaia Perez, Antonio Pitanga, Mawusi Tulani, Alli Willow)
An attack of tinnitus drags a diver from the top of her game to the edge of madness.


The Uncle and Ramona
The Uncle (Stric)
(Country: Croatia, Serbia; Year: 2022; Director: David Kapac, Andrija Mardešić)
Yugoslavia, late 1980s. Parents and son are hastily making the final preparations for Christmas Eve dinner. Their beloved uncle will be turning up from Germany any minute now. But, hang on, are things really as they seem?
Zoo Lock Down
(Country: Austria; Year: 2022; Director: Andreas Horvath)
What was life like in the Salzburg zoo when no visitors were allowed?