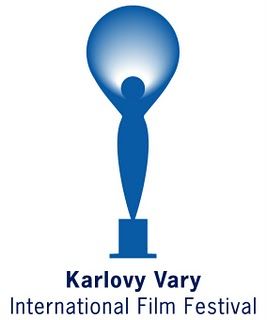 View other Karlovy Vary International Film Festival Films by strand: Crystal Globe Competition, Horizons, Imagina, Midnight Screenings, People Next Door, Proxima Competition, Special Screenings, Tributes
Back To The Future
(Country: US; Year: 1985; Director: Robert Zemeckis; Writer: Robert Zemeckis, Bob Gale; Stars: Michael J. Fox, Christopher Lloyd, Lea Thompson, Crispin Glover, Thomas F. Wilson, Claudia Wells, Marc McClure, Wendie Jo Sperber, George DiCenzo, Frances Lee McCain, James Tolkan)
A time travel classic of supreme comic invention, involving Marty McFly, a mad scientist and a DeLorean motorcar.
Beirut The Encounter
(Country: Lebanon, Tunisia, Belgium; Year: 1981; Director: Borhane Alaouié; Writer: Ahmed Beydoun; Stars: Haithem el Amine, Nadine Acoury, Najoua Haydar, Houcem Sabbah, Renée Dick, Raafet Haydar)
Two old college lovers, one Christian, one Shiite, meet one last time before one of them leaves for the US.
Brainwashed: Sex-Camera-Power
(Country: US; Year: 2022; Director: Nina Menkes; Stars: Rosanna Arquette, Penelope Spheeris, Charlyne Yi, Catherine Hardwicke, Joey Soloway, Eliza Hittman, Julie Dash, Ita O'Brien, Maria Giese, Nina Menkes, Nancy Schreiber, Amy Ziering, Lara Dale, Freddy D. Ramsey Jr., Sandra de Castro Buffington)
Based on Nina Menkes' acclaimed talk "Sex & Power: The Visual Language of Cinema", a mesmerising journey into how shot design intersects with the twin epidemics of sexual abuse/assault and employment discrimination against women.
Come With Me to the Cinema – The Gregors (Komm mit mir in das Cinema – Die Gregors)
(Country: Germany; Year: 2022; Director: Alice Agneskirchner)
In this documentary, the ninety-year-old film historian Ulrich Gregor and his wife Erika share why they called the arthouse cinema where they showed more than 16,000 films the "Arsenal", and explain what lies behind the name Forum, the Berlinale's important independent section, which they founded.
Ghost Dog: The Way Of The Samurai
(Country: Japan, US, Germany, France; Year: 1999; Director: Jim Jarmusch; Writer: Jim Jarmusch; Stars: Forest Whitaker, John Tormey, Cliff Gorman, Henry Silvaa, Isaach de Bankole, Tricia Vessey)
A modern-day contract killer in New York, who works according to the Samurai code.
The Joke (Žert)
(Country: Czechoslovakia; Year: 1968; Director: Jaromil Jireš)
Experimental film.
The Last Waltz
(Year: 1978; Director: Martin Scorsese; Writer: Mardik Martin; Stars: The Band, Rick Danko, Robbie Robertson, Richard Manuel, Levon Helm, Garth Hudson, Eric Clapton, Neil Diamond, Bob Dylan, Joni Mitchell, Neil Young, Emmylou Harris, Ringo Starr, Paul Butterfield, Dr. John),
Official Site
A film account and presentation of the final concert of The Band.
Lynch/Oz
(Country: US; Year: 2022; Director: Alexandre O Philippe; Writer: Alexandre O Philippe)
Victor Fleming's 1939 film The Wizard of Oz is one of David Lynch's most enduring obsessions. This documentary goes over the rainbow to explore this Technicolor through-line in Lynch's work.
Opening Night
(Country: US; Year: 1977; Director: John Cassavetes; Writer: John Cassavetes; Stars: Gena Rowlands, John Cassavetes, Ben Gazzara, Joan Blondell, Paul Stewart, Zohra Lampert, Laura Johnson, John Tuell, Ray Powers, John Finnegan, Louise Lewis, Fred Draper, Katherine Cassavetes, Lady Rowlands, Carol Warren)
Myrtle Gordon is a Broadway star. The premiere of her new play is only days away, however, a tragic event drives the actress to the very edge of breakdown.
Pictures Of The Old World
(Country: Czechoslovakia; Year: 1972; Director: Dusan Hanák; Writer: Dusan Hanák)
Documentary portrays the unique inhabitants of a far-flung region of rural Slovakia as it meditates on old age, loneliness, poverty and the weight of life's destiny.
The Prague Executioner (Pražský kat)
(Country: Czechoslovakia; Year: 1927; Director: Rudolf Mesták; Writer: Josef Svátek, Rudolf Mesták; Stars: Gustav Fristenský, Edmond Trachta, Anna Opplová, Marie Kalmarová, Otto Zahrádka, M. Kolmanová, Frantisek Ruzicka, F. Ruzicková, Alois Charvát, Milka Balek-Brodská, Ada Velický, Ladislav H. Struna, Jan Richter, Frantisek Lasek, K. Bednár)
A historical tale of love, betrayal and revenge.
See You Friday, Robinson
(Country: France; Year: 2022; Director: Mitra Farahani; Writer: Mitra Farahani; Stars: Jean-Luc Godard, Ebrahim Golestan)
Jean-Luc Godard and Iranian filmmaker and literary figure Ebráhím Golestán engage in long-distance exchanges of quotations and cryptic statements.
The Wizard Of Oz
(Country: US; Year: 1939; Director: Victor Fleming; Writer: Noel Langley, based on the book by L Frank Baum; Stars: Judy Garland, Frank Morgan, Ray Bolger, Bert Lahr, Jack Haley, Billie Burke, Margaret Hamilton, Charley Grapewin, Pat Walshe, Clara Blandick)
Swept away to a magical land, young Dorothy sets out to find the wizard who can help her get home, meeting some unusual friends along the way. Out on IMAX reissue.
Where An Alibi Is Not Everything (Kde alibi nestačí)
(Country: Czechoslovakia; Year: 1961; Director: Vladimír Cech; Writer: Vladimír Cech, Karel Cop; Stars: Karel Höger, Josef Bek, Oldrich Nový, Bohumil Smída, Bohus Záhorský, Jan Tríska, Milos Nedbal, Marcela Martínková, Anna Pitasová, Václav Lohniský, Oldrich Velen, Zdenek Rehor, Otto Simánek, Anna Gabrielová, Hana Brozová)
A pair of detectives, counterfeit medicine and a high-society setting form the backbone of this crime drama.
Wild At Heart
(Country: US; Year: 1990; Director: David Lynch; Writer: David Lynch, based on the novel by Barry Gifford; Stars: Nicolas Cage, Laura Dern, Diane Ladd, Willem Dafoe, Harry Dean Stanton, J E Freeman, Isabella Rossellini, Grace Zabriskie, Crispin Glover, Calvin Lockhart)
Sailor and Lula go on the run, after Lula's mum bids to kill her daughter's beau.