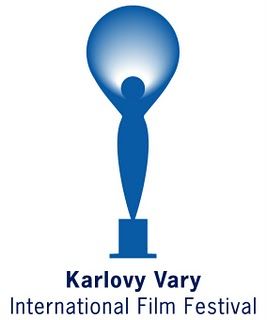 View other Karlovy Vary International Film Festival Films by strand: Crystal Globe Competition, Horizons, Imagina, Midnight Screenings, Out Of The Past, Proxima Competition, Special Screenings, Tributes
The Bélier Family
(Country: France, Belgium; Year: 2014; Director: Éric Lartigau; Writer: Victoria Bedos, Victoria Bedos, Stanislas Carré de Malberg; Stars: Karin Viard, François Damiens, Eric Elmosnino, Louane Emera, Roxane Duran, Ilian Bergala, Luca Gelberg, Mar Sodupe, Stéphan Wojtowicz, Jérôme Kircher, Bruno Gomila, Véronique Poulain, Philippe Dusseau, Clémence Lassalas, Melchior Lebeaut)
Paula is sixteen, she helps her family on the farm, and she goes to school, where she has her eye on a boy she fancies; and, while it wasn't really her plan, she finds herself singing in the school choir. Except that her life is somewhat unusual: her family is hearing-impaired.
The Sessions (The Surrogate)
(Country: US; Year: 2012; Director: Ben Lewin; Writer: Ben Lewin; Stars: John Hawkes, Helen Hunt, William H Macy, Moon Bloodgood, Annika Marks, Adam Arkin)
A man in an iron lung hires a sex surrogate to help him lose his virginity.
Small, Slow But Steady (Keiko, me wo sumasete)
(Country: Japan, France; Year: 2022; Director: Shô Miyake; Writer: Shô Miyake, Masaaki Sakai; Stars: Yukino Kishii, Tomokazu Miura, Masaki Miura, Shinichirô Matsuura, Hiroko Nakajima, Himi Satô, Nobuko Sendô)
A young Deaf boxer struggles to find the will to fight through the pandemic.
Sonata
(Country: Poland; Year: 2021; Director: Bartosz Blaschke)
. Everyone is convinced that 14-year-old Grzegorz is on the autistic spectrum – except his new assistant, who discovers he is suffering from a severe hearing impairment rather than autism.