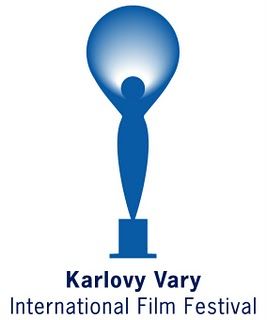 View other Karlovy Vary International Film Festival Films by strand: Horizons, Imagina, Midnight Screenings, Out Of The Past, People Next Door, Proxima Competition, Special Screenings, Tributes
America
(Country: Israel, Germany, Czech Republic; Year: 2022; Director: Ofir Raul Graizer; Writer: Ofir Raul Graizer; Stars: Oshrat Ingadashet, Michael Moshonov, Ofri Biterman, Moni Moshonov, Irit Sheleg, Evelyn Kaplun, Ruba Blal, Lukas Henri Kropat, Seumas F. Sargent, Udi Razzin, Daniel Moreshset, Haim Cohen-Kagan, Josh Sagie, Ben Sela, Galy Reshef)
Eli works as a swimming coach in Chicago but news of his father's death necessitates his return to his native Israel. His decision to contact a friend from his childhood sets in motion a series of events that have a lasting impact on everyone's lives.
Borders Of Love (Hranice lásky)
(Country: Czech Republic, Poland; Year: 2022; Director: Tomasz Wiński)
After years together, Petr and Hana share their unspoken erotic fantasies. What begins as an innocent conversation gradually turns into curious experimentation with a non-monogamous approach to their relationship.
A Far Shore
(Country: Japan; Year: 2022; Director: Masaaki Kudô; Writer: Masaaki Kudô, Mami Suzuki; Stars: Kotone Hanase, Tsuki Hasegawa, Narushi Ikeda, Yumemi Ishida, Kenji Iwaya, Shinsuke Kato, Yuki Kitagawa, Izumi Matsuoka, Ayumu Nakajima, Yoshiro Sakuma, Saori, Shogen, Yusuke Takahashi, Shôhei Uno, Takato Yonemoto)
An unadorned perspective on impoverished life in Okinawa.
Fucking Bornholm
(Country: Poland; Year: 2022; Director: Anna Kazejak; Writer: Filip K Kasperaszek, Anna Kazejak; Stars: Agnieszka Grochowska, Maciej Stuhr, Grzegorz Damiecki, Jasmina Polak, Borys Bartlomiejczyk, Oliwier Grzegorzewski, Marceli Sikora, Magnus Krepper, Nina Yndis, Poul Storm, Dorota Lulka, Tomasz Waberski, Jerzy Matula, Konrad Jalowiec, David L. Price)
Two families who have known each other for years spend the long May weekend camping together as usual on the idyllic Danish island of Bornholm. However, instead of the relaxation they had anticipated, the holiday turns into purgatory…
The Ordinaries
(Country: Germany; Year: 2021; Director: Sophie Linnenbaum)
Paula is a supporting role aspiring to become a main character. Yet, just before her final exams, her emotive music generator suddenly starts playing up, which presents a major problem for her. No starring role can survive without a heartrending accompaniment from the strings.
A Provincial Hospital
(Country: Bulgaria, Germany; Year: 2022; Director: Ilian Metev, Ivan Chertov, Zlatina Teneva; Writer: Ilian Metev, Ivan Chertov, Zlatina Teneva)
Observational documentary about a Covid ward.
A Room Of My Own
(Country: Georgia; Year: 2022; Director: Ioseb 'Soso' Bliadze; Writer: Ioseb 'Soso' Bliadze, Taki Mumladze; Stars: Taki Mumladze, Mariam Khundadze, Sophio Zeragia, Lasha Gabunia, Ioseb 'Soso' Bliadze, Giorgi Tsereteli, Giorgi Grdzelidze, Ophelia Bliadze, Mariam Tsutskiridze, Beka Ungiadze, Lika Maisuradze, Eka Chavleishvili, Mariam Tsikarishvili, Mariam Khundadze)
Tina, a young woman who has lost her way in life, rents a room from the vibrant Megi, thanks to whom she gradually starts to discover what it's like to be free and to be able to make her own decisions without being reliant on men…
Silence 6-9
(Country: Greece; Year: 2022; Director: Christos Passalis)
Aris and Anna meet one evening in a half-abandoned town surrounded by antennas. In this strange, dreamlike world the two solitary souls gradually start to develop feelings for one another.
Summer With Hope
(Country: Canada, Iran; Year: 2022; Director: Sadaf Foroughi; Writer: Sadaf Foroughi; Stars: Leili Rashidi, Mahdi Gorbani, Kiarash Anvari, Alireza Kamali, Milad Mirzaei, Sanaz Najafi, Benyamin Peyrovani)
A young swimmer is training for the national championships with his new coach. But the alliance between the two young men elicits disapproval from the people around them.
Vesper
(Country: Lithuania, France, Belgium; Year: 2022; Director: Kristina Buozyte, Bruno Samper; Writer: Kristina Buozyte, Brian Clark, Bruno Samper; Stars: Raffiella Chapman, Eddie Marsan, Rosy McEwen, Richard Brake, Melanie Gaydos, Edmund Dehn, Titas Rukas, Markas Eimontas, Markas Sagaitis, Marijus Demiskis, Matvej Buravkov)
At some point in the future the Earth's ecosystem collapses. A tough 13-year-old called Vesper, whose father is paralysed, tries to get food for them wherever she can. When she finds a mysterious woman in the forest one day she starts to hope that things will change.


A Provincial Hospital and Silence 6-9
The Word
(Country: Czech Republic, Slovak Republic, Poland; Year: 2022; Director: Beata Parkanová)
A portrait of the family of notary Václav Vojíř, a small-town moral authority, and his selfless wife Věra.
You Have To Come And See It (Tenéis que venir a verla)
(Country: Spain; Year: 2022; Director: Jonás Trueba; Writer: Jonás Trueba; Stars: Itsaso Arana, Francesco Carril, Irene Escolar, Vito Sanz)
Two couples in their thirties, heated discussions on the essentials of life unfolding between Madrid and the neighbouring countryside.