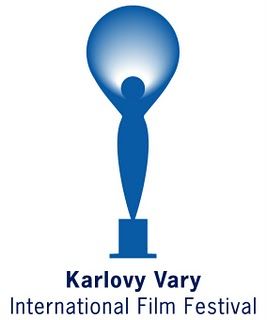 View other Karlovy Vary International Film Festival Films by strand: Crystal Globe Competition, Horizons, Imagina, Midnight Screenings, Out Of The Past, People Next Door, Proxima Competition, Special Screenings
The Flood (Navodneniye)
(Country: France, Russia; Year: 1993; Director: Igor Minaiev; Writer: Jacques Baynac, Igor Minaiev, Bernard Stora; Stars: Isabelle Huppert, Boris Nevzorov, Svetlana Kryuchkova, Mariya Lipkina, Natalya Egorova, Vladimir Kuznetsov, Mikhail Pyam, Andrey Tolubeev, Fyodor Valikov, Aleksey Zaytsev)
Petrograd, 1920. Sofia has a single goal: to conceive a child with her husband Trofim. She hopes that, by achieving this, she will finally be able to allay her constant fear that her husband will leave her.
Tribute to Jerome Paillard
Forgotten Light
(Country: Czech Republic; Year: 1996; Director: Vladimír Michálek; Writer: Jakub Deml, Milena Jelínek; Stars: Bolek Polívka, Veronika Zilková, Petr Kavan, Jirí Pecha, Antonín Kinský, Jirí Lábus, Richard Metznarowski, Hana Frejková, Krystof Hanzlík, Zita Kabátová, Miroslav Knoz, Ivo Kubecka, Václav Legner, Jaromíra Mílová, Alena Pacholíková)
A village priest battles bureaucracy to raise money for a church roof.
Tribute to Bolek Polívka
Fruit Of Paradise
(Country: Czechoslovakia, Belgium; Year: 1970; Director: Vera Chytilová; Writer: Vera Chytilová, Ester Krumbachová; Stars: Jitka Nováková, Karel Novak, Jan Schmid, Julius Albert, Alice Auspergerová, Jan Klusák, Helena Ruzicková, Ludek Sobota, Josef Somr, Jaromír Vomácka)
A couple meet a man which triggers a mystery...
Tribute to Zdenek Liska
The King's Speech
(Country: UK, Australia; Year: 2010; Director: Tom Hooper; Writer: David Seidler; Stars: Colin Firth, Geoffrey Rush, Helena Bonham Carter, Guy Pearce, Michael Gambon),
Trailer
The relationship between King George VI and an unconventional Australian speech therapist.
Tribute to Geoffrey Rush
Quills
(Country: US; Year: 2000; Director: Philip Kaufman; Writer: Doug Wright, based on the play by Doug Wright; Stars: Geoffrey Rush, Kate Winslet, Joaquin Phoenix, Michael Caine, Billie Whitelaw, Patrick Malahide, Amelia Warner, Amelia Warner)
Loose biopic of the final years of the Marquis de Sade.
Tribute to Geoffrey Rush
Shine
(Country: Australia; Year: 1996; Director: Scott Hicks; Writer: Jan Sardi, Scott Hicks; Stars: Geoffrey Rush, Justin Braine, Sonia Todd, Chris Haywood, Alex Rafalowicz, Gordon Poole, Armin Mueller-Stahl, Nicholas Bell, Danielle Cox, Rebecca Gooden, Marta Kaczmarek, John Cousins, Noah Taylor, Paul Linkson, Randall Berger)
True story of a child prodigy who suffered mental health problems.
Tribute to Geoffrey Rush
La Strada
(Country: Italy; Year: 1954; Director: Federico Fellini; Stars: Giulietta Masina, Anthony Quinn, Richard Baseheart)
A simple minded young woman is purchased fro her family by a brutish circus strongman but finds solace in the company of a clown.
Tribute to Eva Zaoralová
Traffic
(Country: US; Year: 2000; Director: Steven Soderbergh; Writer: Stephen Gaghan; Stars: Michael Douglas, Benicio Del Toro, Catherine Zeta-Jones, Don Cheadle, Luis Guzman, Steven Bauer, Erika Christensen, Tomas Milian, Amy Irving, Dennis Quaid, Miguel Ferrer, Clifton Collins Jr, Albert Finney)
Multi-layered drama of drug trafficking in Mexico and the efforts of American undercover cops to curtail it.
Tribute to Benicio Del Toro
The Usual Suspects
(Country: US, Germany; Year: 1995; Director: Bryan Singer; Writer: Christopher McQuarrie; Stars: Stephen Baldwin, Gabriel Byrne, Benicio Del Toro, Kevin Pollak, Kevin Spacey, Chazz Palminteri, Suzy Amis, Pete Postlethwaite, Dan Hedaya),
Trailer
Five criminals thrown together in a police line-up decide to team up for a high-stakes job.
Tribute to Benicio Del Toro