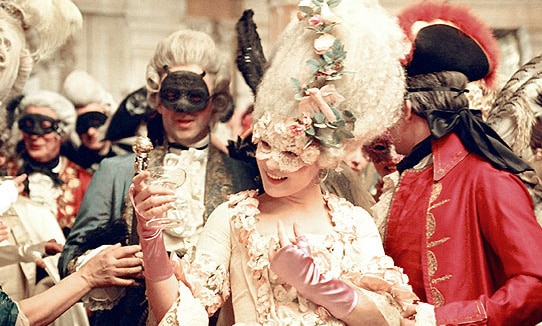 Robocop, ITV4, 21:00 Monday 1 February
The original and still the best, Paul Verhoeven's sparkling satire dressed up as a science fiction actioner is brought to life by Peter Weller's sensitive performance in the lead. Shot to death at work, he's resurrected as a cyborg and touted as the future of law enforcement, but when his memories of family life and loyalty to his partner mean he refuses to play along with a system he knows to be corrupt, another, meaner robot is brought into play. A wealth of talent and perfect balance between tragedy and comedy have made this a classic. Read our full review.
David Lynch: The Art Life, Sky Arts, 21:00 Tuesday 2 February
A glimpse inside the mind of one of cinema's most persistent innovators, Jon Nguyen's beautifully observed documentary is full of curious stories – and that's before we get to Lynch's reflections on his work. Biography meets educational workshop as reminiscences blur with the filmmaker's demonstrations of his current work in sculpture, and his intellectual insights are balanced by his playfulness as toddler daughter Lula demands her own time in the limelight. Read our full review.
Marie Antoinette, Sony Movies, 18:35 Wednesday 3 February
Perfumed and powdered and frosted with sugar, Sofia Coppola's take on the life of France's most famous doomed queen at first seems to be all confection but gradually reveals an astute self-awareness. Kirsten Dunst plays the women herself, shuttled across a border and into a political marriage like a soulless objet d'art but gradually discovering that she can build a life for herself amidst all the excess. The real world seems distant, meaning almost out of grasp, and Coppola never quite lets us see the real affection she has for her incidental husband until it's too late. Read our full review.
Jaws, ITV4, 21:00 Thursday 4 February
Once seen, never forgotten, this is the film that made a generation feel permanently unsure about going back into the water. Its monstrous fish may look a little clunky these days but Steven Spielberg is smart enough to keep it out of sight most of the time, and much of the heavy lifting is done by John Williams' iconic score. Roy Schneider, Richard Dreyfuss and Robert Shaw are all on excellent form as the men setting out to save Amity Island, but it's the writing that has made this an enduring classic. You'll be surprised by how quickly it grips you again. Read our full review.
Nightcrawler, BBC2, 23:20 Friday 5 February
Have you ever wondered how news crews manage to capture such shocking and intimate footage of crimes and accidents just after they happen? Dan Gilroy's thriller centres on a riveting performance from Jake Gyllenhaal, who is cast against type as a chancer with a camera who realises there's big money to be made and will stop at nothing to get it. Drawing others into his web, from Riz Ahmed's nervous intern to Rene Russo's seasoned editor, he plays fast and loose with the law in a thriller exploring the dark side of our hunger for news. Read our full review.
The SpongeBob SquarePants Movie, Film4, noon Saturday 6 February
If you're not au fait with 21st Century kids' TV, SpongeBob is a great place to start. It will reassure you that the genre is as strange as ever, dazzle you with unlikely characters and seemingly nonsensical plotting, but somehow win you over anyway. Although you might not expect this to work over 90 minutes, the film succeeds remarkably well while remaining true to its roots, following the titular hero and his starfish pal Patrick as they go in search of Neptune's stolen crown, dodge and assassin and rescue the boss of the fast food outlet on which their livelihoods depend. Read our full review.
Bill And Ted's Excellent Adventure, Sony Movies, 16:55 Sunday 7 February The first outing for those two most excellent dudes Bill S Preston Esquire (Alex Winter) and Ted 'Theodore' Logan (Keanu Reeves), this film sees them travelling through time in a telephone booth in order to collect historical figures so they can pass the history exam essential to the fulfilment of their destiny as saviours of the world. It's daft as a brush but full of charm, powered by a love of heavy metal and great work from the ensemble cast. If Napoleon on a water slide doesn't win you over, wait until you see what Billy the Kid, Joan of Arc and Genghis Khan do to the local mall. Read our full review.
Share this with others on...