Steven Soderbergh took And Everything Is Going Fine to Slamdance in 2010
Speaking to the co-founder and president of Slamdance film festival Peter Baxter over Skype, it's hard to believe how far technology has come since the January in 1995, when a small group of indie filmmakers - ticked off that none of them had managed to get into Sundance Film Festival - decided to see whether fortune would favour the brave. Twenty editions later - and with alumni including Boon Jong-Ho, Christopher Nolan, Seth Gorden and Marc Forster - its fair to say that their gamble has paid off, with even the likes of Steven Soderbergh - whose
Sex, Lies, And Videotape
was an early Sundance hit - taking his film
And Everything Is Going Fine
there in 2010. When asked why at the time, he said simply, "Share the love, babe".
Back in 1995, though, there wasn't a huge amount of love around for independent filmmakers. Although other festivals such as SXSW and LA Film Festival were starting to flex their muscles Sundance was still practically the only game in town for showcasing indie film, mobile phones mostly only in the reach of the rich and famous and the social media revoution had yet to happen. What the founders of Slamdance - Baxter, Dan Mirvish, Jon Fitzgerald, Shane Kuhn and a few other indie co-conspiritors - had in abundance, however, was passion and in the first of a two-part interview with Baxter, we talk to him about the origins of the festival.
Baxter, a Brit who grew up in Gloucestershire, had headed Stateside and, after college, had started taking photos, which resulted in him getting sponsorship for his Green Card. Although originally in New York, a trip to LA saw him introduced to a writer/director and marked his first production credit.
He adds: "I met my wife. We've got two kids... I've been here ever since."
Speaking about the decision to head to Utah, he says that it was born out of a spirit of rebellion.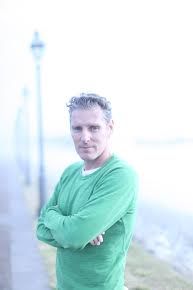 Slamdance president and co-founder Peter Baxter
"We felt that, in many ways, Sundance was becoming a place that not only was really hard to get into but it was kind of losing, in the filmmakers' minds, the essence and the spirit of what pure independent filmmaking is all about. After all, back then, films were announcing their distribution at Sundance - that system was already in place. Studios had already come in and were a part of that machine. Now, I don't think there's anything wrong with that but that as the years have gone by, if you put Sundance and Slamdance side by side, they complement each other. Independent film has been co-opted, it's grown and its developed but I think putting these two festivals side by side I think they really do complement one another."
Baxter adds: "Basically, it was a group of filmmakers that got rejected from Sundance, so in the first year we did it for our own films. These were films that had been made for really small amounts of money and didn't have any star names in them. We all got rejected - we failed, essentially, at getting into Sundance.
"But, you know, failure can be a friend sometimes when you look at it straight on. None of us had organised a festival, in fact most of us had never been to a film festival before. So to put this into the hands of filmmakers who had no experience was too much to expect, I guess. But the one thing that we really did have was a great spirit about us. A real passion about our films and we were really supportive of one another - we kind of all belonged there, this group of rejects."
Initially, the had tried to get their mini-festival, with its subtitle 'Anarchy In Utah', off the ground down the mountain from the ski resort of Park City, where Sundance showcases its films, in the state capital of Salt Lake City. They based themselves at the University of Utah, where despite their enthusiasm and a front-page article in Variety, they were struggling to drum up interest. Baxter admits they were also facing technical difficulties, "the projector wasn't very good and it broke and busted up the first few films that we tried to put through it".
And then, filmmaker Liz Raven decided to take the plunge and headed up to Park City with her film Low.
"She booked a room at The Prospector in Park City, which was side by side with a Sundance screening room - it was a main gathering place for Sundance, says Baxter. "Very quickly we found interest there. Her husband was a projectionist, he got a projector together and suddenly we were up and running in Park City. Bearing in mind this was actually while Sundance was going on, we were still kind of inventing what we were doing on a day-to-day basis. Bear in mind also that not many of us had cell phones then, either."
Logistically, it may have been tricky, with Baxter saying they were continually diving in and out of copy shop Kinkos to see whether somebody had sent them a fax or where they ought to be to generate interest or to grab some artwork. But he says that getting together has always been part of Slamdance's strength.
"It was really about this physical gathering of us, it wasn't about a virtual one," he says. "We needed to come together to discuss what we were going to be doing, how we were going to do it and just very simple stuff. It was a physical connection that we had with one another. We were constantly checking in with one another throughout the day, we were handing out flyers of each other's films. It was all very basic but we had this pure idea that by a group of filmmakers coming together we could do well for each other, we could support one another and then create this showcase. By the end of that first festival, we were getting more and more people to come and see our films and by the end of the festival , films were even on their way to finding distribution. The film that I produced ended up getting distribution in more than 50 theatres in the States. So there was the success that came out of the first year but I think most of all what came out of the first year was this passion to continue Slamdance for other filmmakers coming up that were like us."
Even though the considered the first year a success, they weren't without opposition. Sundance's attitude to Slamdance has softened in recent years, with Robert Redord saying a couple of years ago that he "wishes them well", but back in the mid-90s, it was a different story.
"It was a struggle to begin with because it costs quite a lot to put on a festival - especially in a place like Park City," says Baxter. "You know, it's a nice resort town with nice resort prices. That's one thing and the other thing is that when we first went there, we weren't welcomed by the establishment. We weren't welcomed by Sundance, they certainly didn't like us there. There was definitely a sense of 'there goes the neighbourhood' with us arriving.
"And then there was people who supported Sundance in Park City that weren't thrilled taht we were there. I remember the Park City chief of police actually walked up to me like in a Western scene and told me, 'Your days are numbered, son.' So it was a struggle. But we also had our supporters there as well, who got where we were coming from and kind of likened us to actually pre-Sundance when in the 60s, there was this whole movement of artists who moved around the mountains in the US and showed their art and often showed 16mm films on buses. There were some people in Park City who remembered those times and thought that we sort of had a similar sort of spirit.
"It was all to do with a DIY spirit, do it ourselves. Anyway, we got a lot of energy from that. How we really got going, I think, was the fact that we became this organisation 'by filmmakers, for filmmakers' so what that means to us is that the filmmakers themselves, we ask to come back after we have supported them and given them a showcase, to help us plan subsequent film festivals."
In the second part of our interview with Baxter, we talk to him about the way in which Slamdance tries to create a level playing field for filmmakers, the continuing importance of getting creative talent together in a physical space, why festivals should be more collaborative and what Slamdance is hoping for going forward. Read it here.
Share this with others on...