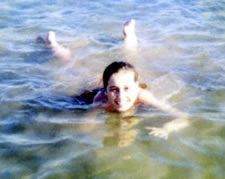 Her Name Is Sabine features in the French and Birds Eye View Film Festivals
If you can't afford the cash to hop on a plane to see the world this month, fear not, since you can take a trip to much of it from the comfort of a cinema seat, thanks to a frenzy of film festivals taking place up and down the country.
You can take your pick from dedicated French, Spanish, Chinese and Australian festivals, or travel to a mixture of destinations courtesy of the Human Rights Watch and Birds Eye View Festivals, while there's still time to check out the last few days of the Bradford Film Festival, which wraps up on March 15.
Channel-hopping is the order of the day up in Scotland, where the 16th French Film Festival kicks off on March 7. The French film industry has a strong and powerful history and continues to make waves on the international scene with films such as Persepolis, The Diving Bell And The Butterfly and La Vie En Rose all scoring heavily at international awards ceremonies, including the Oscars, this year.
The French Film Festival aims to showcase not only the best of upcoming films to be released later this year - including Emmanuel Mouret's Change Of Address (on general release from April 11) and established French actress Sandrine Bonnaire's directorial debut Her Name Is Sabine (out on June 20) - but also to present titles from established directors, in its Panorama section, and the best up and coming filmmakers, in its Discovery segment.
Among the guests this year are veteran director Jean Becker and rising star Melvin Poupad. Film highlights include Emmanuel Bourdieu's Poison Friends – a smart thriller about a charismatic student who holds his classmates in thrall – and Philippe Ramos's inventive Captain Ahab, which gives an imaginative twist to the back story of the Moby Dick whalehunter.
This year the festival will visit 14 venues across the UK, taking in Cineworld cinemas in Cardiff, Birmingham, Manchester-Didsbury and London-West India Quay, as well as regular venues in Edinburgh (Filmhouse), Glasgow (GFT), Dundee (DCA), Aberdeen (Belmont), plus in London Hammersmith Riverside Studios, the ICA Cinema and CineLumiere, Knightsbridge.
Those who catch the Festival in London, will certainly be spoilt for choice this month, since the ICA will host a celebration of Chinese cinema, Spotlight Beijing, from March 20 (about which, read more here), while the Birds Eye View Festival will also make its nest there, along with the Curzon and BFI Southbank, from March 6 to 14.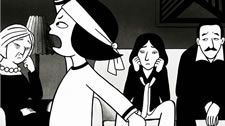 Animation, Persepolis, is everyone's darling, screening as part of Birds Eye View, French and Human Rights Watch festivals
This year's Birds Eye View programme – showcasing work from female filmmakers – features several gems, including French Festival feature Her Name is Sabine, in which actress-turned-helmer Bonnaire paints an affecting portrait of her autistic sister. Also screening, is Oscar-nominated animation Persepolis – a girl's eye view of Iran's Islamic Revolution – and an impressive debut film from actress turned director
Nadine Labaki
, whose Caramel, about beauty salon workers in Beirut, is a masterful piece of storytelling. Other films to look out for are excellent Argentine coming-of-age drama
XXY
and a raft of great documentaries, including
Hold Me Tight, Let Me Go
– about a boarding school for children who have suffered emotional trauma – and the heartwarming story of
Billy The Kid
.
There are some documentaries for Londoners to get their teeth into over at the Barbican, too, at the Australian Film Festival – which runs from March 6 to 12. Those who loved Dogtown And Z-Boys can get in touch with their inner surfer courtesy of Bra Boys, while the partially animated Global Haywire handles the serious subject of the relationship between the East and West with an admirably light touch.
If all that sounds a bit too worthy, there's plenty of escapism on offer in the 14th edition of the festival, too. From the mockumentary antics of a toilet plumber in hit comedy Kenny, to horror in the swamps courtesy of killer crocs in Black Water. Also worth looking out for is Richard Roxburgh's finely nuanced directorial debut Romulus, My Father, which tells the true story of one boy's tough childhood in post-war Australia.
Tough childhoods of an all-too-real type can also be seen in some of the films screening during the Human Rights Watch Film Festival, from the dire straits of those in Darfur Now to the difficult choices facing youngsters in modern day China in Up The Yangtze. While all the films are heartfelt, they are by no means all downbeat. Powerful documentary War/Dance tracks a group of Ugandan children as they triumph in adversity, while Marjane Satrapi & Vincent Paronnaud's spirited Persepolis is also screening. Screening at Curzon Mayfair, Ritzy Cinema, ICA, Clapham Picture House, Gate Cinema, Greenwich Picture House and Renoir Cinema from March 12 to 18, also, look out for Oscar-winner Tilda Swinton in Strange Culture – which looks at the real-life story of a couple who unwittingly fall foul of America's Patriot Act.
It isn't just London that's going mad for movies, this month, with Manchester Cornerhouse getting in on the act, too, courtesy of the Viva Film Festival – which will also have a touring programme. From Mexico to Argentina and Spain, this year's Viva is the biggest yet, featuring some 60 features and documentaries. Funning from March 6 to 16, the programme this year is as vibrant as ever.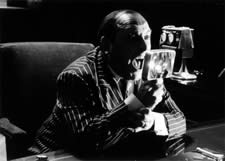 Aerial is one of the highlights of the Viva Festival
Highlights include the wonderfully inventive and enchanting futuristic fable
Aerial
, about media manipulation, while there is another chance to see prize-winning comedy drama
Azuloscurocasinegro
, which played to sell-out crowds last year. Among the new films on show are the Sundance-winning feature debut from Mexican Ernesto Contreras, Blue Eyelids, plus
Gael Garcia Bernal
steps behind the camera to explore issues of race, class and privilege at a hedonistic house party in
Deficit
.
Horror fans, meanwhile should look out for The Orphanage (also on general release from March 21) – which tells the ghostly tale of a woman haunted by the past. There will also be a host of filmmakers in attendance, including The Orphanage director Juan Antonio Bayona and Blue Eyelids helmer Ernesto Contreras.
Whatever country you fancy, you might well find it at your local cinema. Happy travelling.
To read more about the festivals visit the links below:
London Australian Film Festival – Our Coverage – Official Site
Viva Film Festival – Our Coverage - Official Site
Human Rights Watch Film Festival – Our Coverage – Official Site
Birds Eye View Film Festival – Our Coverage – Official Site
French Film Festival – Official Site
Spotlight Beijing - Our Feature – Official Site
Share this with others on...