Allan Hunter - co-director of the Glasgow Film Festival
The line-up for the fourth Glasgow Film Festival was launched yesterday by directors Allison Gardner and Allan Hunter. Wider-ranging than last year's, which attracted a seventy percent increase in attendance, it looks set to do even better.
The opening gala event, on Valentine's Day, will be the UK premiere of Woody Allen's new dark comedy Cassandra's Dream. Set in London, it stars Ewan McGregor and Colin Farrell. Says Gardner, "We hosted the UK premiere of Woody Allen's Scoop in 2007 and are thrilled to continue that relationship."
Other UK premieres scheduled for the festival include Giuseppe Tornatore's The Unknown, kids' epic The Spiderwick Chronicles, and Margot At The Wedding, with Nicole Kidman and Jennifer Jason Leigh. John Sayles has now confirmed that he will attend to introduce his Southern American epic Honeydripper, starring Danny Glover.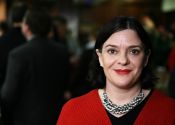 Horror fans can look forward to another weekend selection from Frightfest, amongst other treats, including highly anticipated gorefest The Cottage and George A Romero's latest offering, Diary Of The Dead. For those who don't think film festivals should be all about high art, there's Zombie Strippers, and there'll also be an opportunity to see Grindhouse the way directors Tarantino and Rodriguez intended.
This year's event continues its established commitment to short film, with a special programme highlighting the work of local film-maker Zam Salim - recent winner of the Jim Poole Award for short film. There'll be a chance to enjoy some really cutting edge short pieces at the CCA.
After last year's focus on Danish film, this year's festival stretches its net more widely, looking at some outstanding new work from Poland, Romania and the Czech Republic. Scottish film is celebrated in style with a 25th anniversary screening of the classic Local Hero, which will be attended by the cast and crew.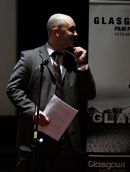 Fans of classic cinema are in for a treat this year as the festival focuses on the work of screen legend Bette Davis. There are 12 of her films to look forward to, including the unforgettable Dark Victory, All About Eve and Whatever Happened To Baby Jane?
The 2008 festival will round off with the UK gala premiere of Lars And The Real Girl, Craig Gillespie's poignant tale of a man who finds true love with a woman who just happens to be a doll. Ryan Gosling's gentle performance is winning him accolades around the world. "It's a wonderfully original film that is extremely funny and very touching," says festival director Allan Hunter.
This year's festival will run from February the 14th to the 24th. Read our coverage here.
Share this with others on...