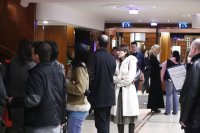 The GFT, looking very busy as the festival concludes
If you thought all the film-related action on the 25th of February was in Hollywood, you'd be wrong. Sunday also saw the closing gala of the Glasgow Film Festival, featuring the UK première of Zhang Yimou's Curse Of The Golden Flower. Starring international screen icons Chow Yun Fat and Gong Li, the film attracted a sell-out crowd including many members of Glasgow's Chinese community. The diverse range of films on offer at this year's festival means there's been something for everyone, and the audience response has been very positive.
Only three years old, the Glasgow Film Festival still has to struggle to assert itself, but this year's event has proven that it's taken seriously by the people at the creative end of the industry. It has featured new work by acclaimed directors such as Lars von Trier, Woody Allen and (in Saturday's surprise movie, Inland Empire) David Lynch. Stars such as Martin Compston, Peter Mullan, Sean Biggerstaff, Stephen Graham and Michelle Ryan have put in an appearance to promote their films and meet their fans. As well as films themselves, the festival has hosted a series of talks abut the art of film-making, plus question and answer sessions which have given the public the chance to talk to actors, directors and producers.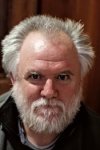 I think it was a much stronger festival this year, much more strongly programmed," said regular attendee Henry, pictured left. "I came along a lot more and I'm certainly coming back next year. I saw probably about thirty five films - I bought the AAA pass. There were a lot of films on that maybe I'll have difficulty ever seeing again, if they don't get distributors. There were a couple of wonderful French films - one called l'Avion, which was like a French E.T., and there was also a great French thriller called Tell No One."
The festival has been so successful for the Glasgow Film Theatre that it has made almost a tenth of its annual takings over just 10 days, though staff have been exhausted trying to keep up. This year Cineworld on Renfrew Street and the Grosvenor on Ashton Lane were also involved, making the expanded programme possible. "I think we are just pleasantly overwhelmed and heartened by the way audiences have responded," says festival director Allison Gardner. "The people of Glasgow have clearly taken the festival to the hearts and we're also encouraged by the number of visitors travelling to the city attracted by our feast of film."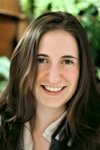 Leanne, another native Glaswegian, was attending the festival for the first time. "My partner and I got the passes so we've been to see quite a few films," she explained. "We went to see one earlier this afternoon, a Danish one (Susanne Bier's After the Wedding) that was by far the best one so far. Other than that, the opening one, Cashback. It's given us the chance to see a lot of things that we maybe wouldn't otherwise see."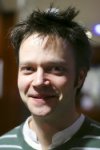 Nick was there with a group of friends who had just been to the Tomas Jensen film Clash of Egos (part of the festival's Danish strand). "I've seen about five films altogether." he told us. "The best one was After the Wedding; it was brilliant."
Besides all the excitement of new films, this year's festival has included a number of older ones, including a collection of John Wayne films whose success has demonstrated that audiences are still willing to spend their money on going to see classics of cinema on the big screen. You can expect to see more of this kind of thing next year in a festival which looks set to grow and grow.
Share this with others on...