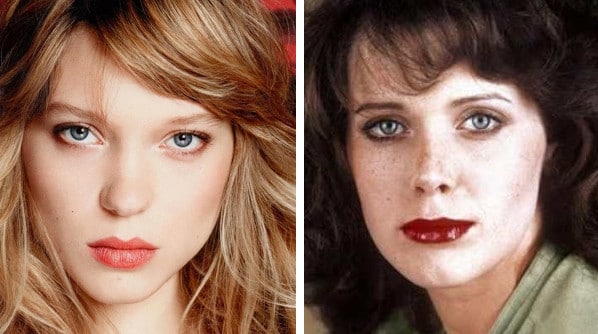 Léa Seydoux, who is in two films at this year's Cannes is to reprise the role first played by Sylvia Kristel, right
Photo: UniFrance
One of the cult erotic film hits of the Seventies Emmanuelle is to be remade by
Happening
director Audrey Diwan - who received the Golden Lion in Venice last year -with Léa Seydoux in the title role originally taken by Sylvia Kristel.
The new adaptation from the 1959 novel by Emmanuelle Arsan has just been announced at the Cannes Film Festival. It will be made in English with a script developed by Diwan and Rebecca Zlotowski, who directed 2013 film Grand Central, which played at Cannes in Un Certain Regard. She is currently preparing her third feature, co-authored with Robin Campillo, while continuing to co-write with other directors.
Léa Seydoux will be the new Emmanuelle, pictured here in last year's Cannes hit Deception by Arnaud Desplechin
Photo: Unifrance
In attempt to snare buyers to back the new film there will be a presentation of the project at the festival tomorrow.
Seydoux has been a fixture at the festival over recent years. For this 75th edition she stars in David Cronenberg's Crimes Of The Future in the Competition and in Mia Hansen-Løve's One Fine Morning (Un beau matin) as part of the Directors' Fortnight.
Emmanuelle, about a free-wheeling and sexually liberated woman, was first adapted for the screen and released in cinemas in 1974 with Dutch actress Sylvia Kristel in the role. With the liberalisation of censorship the film was a triumph, attracting more than 2.5million spectators in Paris alone and seven million throughout France.
Incredibly it remained on the screen of a cinema on the Champs Elysées for no less than 13 years. It spawned several sequels in a franchise that is estimated to have scored more than 150 million admissions across the world.
There are two films currently being written about the original star, who appeared in seven of the Emmanuelle films and who died of cancer in 2012.
Share this with others on...