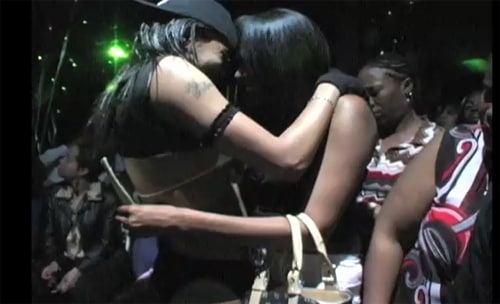 This year's Scottish Queer International Film Festival (SQIFF) is to open with Visible, a film exploring the stories of queer trans intersex people of colour, it was announced today. The documentary short will feature as part of a night of LGBTQ+ shorts from around the world, all of them new to Scotland.
Also showing in Scotland for the first time will be Shakedown, the story of Los Angeles' famous all black, women-owned lesbian strip club. Director Leilah Weinraub will attend for a Q&A after the screening. Jason Barker will be at the festival to introduce A Deal With The Universe, about his journey through pregnancy and new parenthood as a trans man,.
Dykes, Camera, Action! + BOOM BUST: Feminist Filmmakers Blowing Up the Canon will explore the history of lesbian representation onscreen and the potential for new expressions of queer identity.
Tickets for these events are now on sale. The full SQIFF programme will be revealed on 25 October and the festival will run from 5 to 8 December at venue across Glasgow.
Share this with others on...