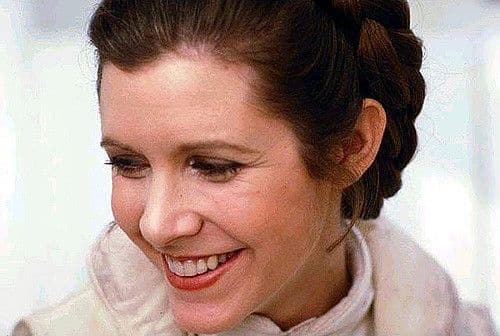 Carrie Fisher as Princess Leia
Photo: jimivr
Star Wars legend Carrie Fisher was taken to hospital tonight after suffering a massive heart attack while flying from London to Los Angeles. The actress, who is 60 years old but has been in good health in recent years, reportedly felt short of breath and then began to vomit. Doctors and nurses who happened to be aboard the flight rushed to give her CPR, but she stopped breathing for around ten minutes. When the plane landed she was rushed to the emergency room at UCLA.
Fisher's brother Todd, who has been at her side, says she has been moved from the emergency room to intensive care but it is still impossible to predict how things will turn out. There have been mixed reports about whether or not her condition is now stable. Her dog Gary, who travels with her everywhere, is understood to be waiting nearby.
"Thoughts and prayers for our friend and everyone's favourite princess right now," said fellow Star Wars alumnus Peter Mayhew, while William Shatner asked that people stop what they are doing and send special thoughts to her. Mark Hamill has sent his love, saying he had though 2016 could not get worse.
Fisher has published several volumes of autobiography. Promoting the most recent, The Princess Diarist, she spoke for the first time about how she had fallen in love with co-star Harrison Ford and still had feelings for him. In March 2015 Ford was hospitalised following a plane crash, prompting a similar outpouring of concern from fans. "I'm shocked and saddened to hear the news about my dear friend," he said of Fisher's hospitalisation.
Share this with others on...