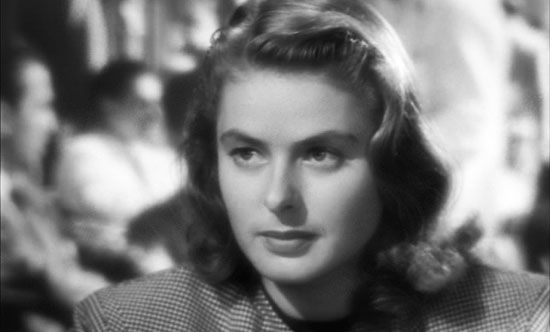 Ingrid Bergman in Notorious.
She broke Bogie's heart in Casablanca, played a troubled wife in Journey To Italy and became a Hitchcock heroine in Spellbound and Notorious. Now Ingrid Bergman is set to feature in a retrospective strand at the 2015 Glasgow Film Festival. The three time Oscar winner will be celebrated with screenings of her most famous films alongside rare opportunities to see her early Swedish work.
Today's announcement from the festival team also included news of a new Australian strand to include some of the best new cinema from Down Under, plus a celebration of modern families and a strand dedicated to Glasgow itself. The festival's popular geek strands will be combined into Nerdvana, covering games and comics and cult film, while the Pioneer strand will celebrate emerging filmmakers.
This year, the festival will be utilising new venues in the east and south of the city, spreading out to bring cinema closer to the people.
Share this with others on...