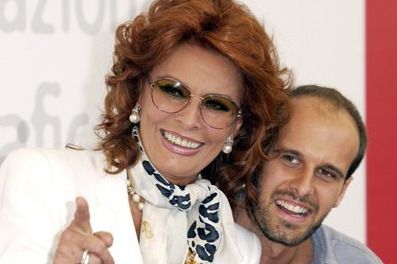 Sophia Loren and her son Edoardo Ponti heading for Cannes
One of the grand surviving divas of Italian Cinema Sophia Loren will be the guest of honour in the Cannes Classics section of the official selection, it was announced today (April 30), with a programme of restored works including films by Jean Renoir, François Truffaut, Jean-Paul Rappeneau, Marcel Carné, Sergio Leone and Frank Capra.
The selection comprises 22 features and two documentaries about cinema, all screening for the first time exclusively in digiital copies with no 35mm prints on view.
Loren will be present at the screening of The Human Voice (La Voce Umana), directed by her son Edoardo Ponti, which marks her return to the screen after a gap of several years. The short film is based on a one-person play first performed in 1930, and written by the French poet and writer Jean Cocteau. Unlike the stage version, which was written in French, the screen version of the story is performed in Neapolitan dialect. It will be shown with Marriage Italian Style (Matrimonio all'Italiana), directed in 1964 by Vittorio de Sica. Loren will appear in person after the screening to take part in a master class about her life and career.
Other films which have been brought back to pristine life include Sergio Leone's A Fistful Of Dollars, also from 1964, Roberto Rossellini's Fear from 1954, and François Truffaut's The Last Metro (Le Dernier Metro) made in 1980 and which will mark 30 years since the director died. A Matter Of Resistance (La Vie de Chateau) (1966) from Jean-Paul Rappeneau has also been given the restoration treatment in company with Marcel Carne's Le jour se lève, Alfred Hitchcock's Jamaica Inn from 1939 and Jean Renoir's La Chienne, made in 1931.
Glasgow-based distribution company Park Circus are collaborating on the screening of Frank Capra's Lost Horizon from 1939, just one of a series of Capra titles that is being restored.
Share this with others on...