Michael Davies' romantic drama Love At First Sights, which stars John Hurt and Phyllida Law, has taken the Best Short Film prize at this year's Rushes Soho Shorts Festival. The Long Form award has gone to the BAFTA-nominated Rite, directed by Michael Pearce as part of the Digicult programme.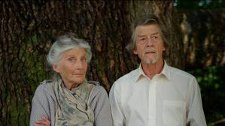 The award for Best Newcomer went to Calum MacDiarmid for Worship, the story of a young man's struggle with his faith which was inspired by the writings of the director's own father. The International Award was claimed by Two Laps, a tale of two swimmers, while the animation award went to Nokia 'Dot', which features the smallest stop-motion character ever created. Best Documentary was won by PS Your Mystery Sender, in which fashion designer Paul Smith explores the curious objects he has received that have provided him with inspiration.
Previous award winners at the festival have included Rita Tushingham, Ray Winstone and Nick Roeg.
Share this with others on...