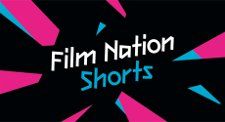 Film Nation site goes live in June
Monday March 22 saw the launch of Film Nation: Shorts, a competition for young filmmakers offering the opportunity to have their work screened at the London 2012 Olympic and Paralympic Games.
Young British film stars Nicholas Hoult, Georgia Groome, Thomas Sangster and director Destiny Ekaragha were guest speakers at the event held at BAFTA, along with seasoned producer David Puttnam.
As a montage promoting the key themes of the games – respect, courage, friendship, equality, determination – was screened to the press, Hackney based arts collective Mouth That Roars edited together interviews that had been conducted as guests arrived at the event, using equipment provided by Panasonic, a global partner of the Games.
The initiative is aimed at 11-25 year olds who are invited to create short films, no longer than three minutes in length, that celebrate the values of the Olympic and Paralympic Games.
Submissions are welcome from June onwards, when the Film Nation website goes live, and the closing date for entries is October 1, 2010. Starting from December there will be regional and national award ceremonies celebrating the most original and affective films.
The competition also provides the opportunity for young people to meet working filmmakers and use professional equipment in free workshops held around the country. These venues will be announced on June 21.
The celebrity patrons gave humble, if nervous, speeches, announcing that this competition was "a call to action for young people".
David Puttnam emphasised the fact careers in the industry grow from small foundations - his first film was a four-minute promotional video for Paul McCartney's song Maybe I'm Amazed and was made with no budget using borrowed equipment.
The real star of the show was Destiny Ekaragha who took to the stage with confidence and quickly dismissed her notes in favour of calling it the way she saw it. She gave a brief history of how she went from having an idea for a film at university to getting it shown at the 2009 London Film Festival. Modestly, she didn't give the title of the film, but further investigation revealed that it is a funny, clever and subversive short Tight Jeans that is certainly worth tracking down.
Ekaragha also made the important observation that the Olympic and Paralympic Games, while being about teamwork and the rest of the sanitary and politically correct themes, can also be a very difficult and lonely endeavour on the part of the athlete. These, she said, are the same feelings a filmmaker has. In order to achieve you must be focused and passionate, and if the Film Nation Shorts Competition can bring other filmmakers like Destiny Ekaragha to the big screen, then the initiative will deserve its own gold medal.
For more information about Destiny's work visit www.destinyekaragha.com. We'll bring you details of the Film Nation website, when it is launched.
Share this with others on...