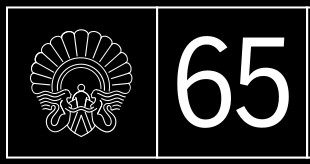 Those films that are out of competition are marked in itallics.
View other San Sebastian Film Festival Films by strand: Classic Retrospective: Joseph Losey, Culinary Zinema, Horizontes Latinos, Made In Spain, Movies For Kids, New Directors, Other Activities, Pearls, Savage Cinema, Special Screenings, Velodrome, Zabaltegi-Tabakalera, Zinemira
Alanis
(Country: Argentina; Year: 2017; Director: Anahí Berneri; Writer: Anahí Berneri; Stars: Sofía Gala)
An evicted sex worker attempts to get back on her feet with her young son.
Beyond Words
(Country: Netherlands, Poland; Year: 2017; Director: Urszula Antoniak; Writer: Urszula Antoniak; Stars: Jakub Gierszal, Andrzej Chyra, Justyna Wasilewska, Christian Löber, Philip Wilhelmi)
A man's life is thrown into turmoil when a run-down Polish bohemian shows up on his doorstep and claims to be his father.
The Captain (Der Hauptmann)
(Country: Germany, Poland, Portugal, France; Year: 2017; Director: Robert Schwentke; Writer: Robert Schwentke; Stars: Max Hubacher, Milan Peschel, Frederick Lau, Bernd Hölscher, Waldemar Kobus, Alexander Fehling, Samuel Finzi, Wolfram Koch, Blerim Destani, Shannon Staller, Britta Hammelstein, Sascha Alexander Gersak, David Scheller, Hendrik Arnst, Jörn Hentschel)
In the dying days of the Second World War, a young German soldier steals a captain's uniform. Impersonating an officer he gathers a group of deserters and proceeds to kill and plunder his way through a beaten Nazi Germany.
C'est La Vie! (Le sens de la fête)
(Country: France; Year: 2017; Director: Olivier Nakache, Eric Toledano; Writer: Olivier Nakache, Eric Toledano; Stars: Jean-Pierre Bacri, Eye Haidara, Gilles Lellouche, Suzanne Clément, Jean-Paul Rouve, Judith Chemla, Kévin Azaïs, Vincent Macaigne, Yves Heck, Hélène Vincent, Jackee Toto, Louis Quinn, Anthony Darche)
A night of surprises unfolds at a wedding party in a chateau.
The Disaster Artist
(Country: US; Year: 2017; Director: James Franco; Writer: Scott Neustadter, Michael H. Weber, Greg Sestero, Tom Bissell; Stars: Alison Brie, James Franco, Zoey Deutch, Lizzy Caplan, Tommy Wiseau, Bryan Cranston, Zac Efron, Kristen Bell, Dylan Minnette, Dave Franco, Seth Rogen, Sharon Stone, Adam Scott, Josh Hutcherson, Ari Graynor),
Trailer
The story of the making of the 'Citizen Kane of bad movies', The Room.
Giant (Handia)
(Country: Spain; Year: 2017; Director: Aitor Arrewgi, Jon Garano; Writer: Aitor Arrewgi, Jon Garano; Stars: Eneko Sagardoy, Joseba Usabiaga, Iñigo Aranburu, Ramon Agirre, Aia Kruse)
Two brothers find their relationship tested after one of them becomes a magnet for attention because of his gigantism.
The Lion Sleeps Tonight (Le lion est mort ce soir)
(Country: Japan, France; Year: 2017; Director: Nobuhiro Suwa; Stars: Jean-Pierre Léaud, Pauline Etienne, Jules Langlade, Adrien Cuccureddu, Adrien Bianchi, Louis Bianchi, Romain Mathey, Mathis Nicolle, Coline Pichon-Le Maître, Emmanuelle Pichon-Le Maître, Rafaèle Gelblat, Lou-Ann Mazeau-Guéguen, Arthur Harari, Maud Wyler, Noë Sampy)
Jean, an ageing actor caught by the past, settles himself secretly in an abandoned house where Juliette, the great love of his life, once lived. A group of young friends discover the same house, the perfect set to shoot their next horror movie... and an encounter ensues.
Love Me Not
(Country: Greece; Year: 2017; Director: Alexandros Avranas; Writer: Alexandros Avranas, Kostas Peroulis; Stars: Eleni Roussinou, Christos Loulis)
A couple hire a migrant to be a surrogate mother and she moves in with them. But trouble brews when the wife goes missing.
Mademoiselle Paradis (Licht)
(Country: Germany, Austria; Year: 2017; Director: Barbara Albert; Writer: Kathrin Resetarits, Alissa Walser; Stars: Susanne Wuest, Maria-Victoria Dragus, Devid Striesow, Stefanie Reinsperger, Lukas Miko, Theresa Martini, Sascha Merényi, Katja Kolm, Thomas Anton, Julia Pointner, Attila Beke)
A blind pianist in 18th century Vienna faces a quandry as she tries to regain her sight.
Memoir Of War (La Douleur, Memoir Of Pain)
(Country: France; Year: 2017; Director: Emmanuel Finkiel; Stars: Mélanie Thierry, Benoît Magimel, Elsa Amiel, Brett Gillen, Grégoire Gros, Christine Riviere-Anissa, Myriam Riviere-Anissa)
When she finds two old notebooks in a forgotten box, Marguerite Duras remembers her past and the unbearable pain of waiting.
The Motive (El autor)
(Country: Spain; Year: 2017; Director: Manuel Martín Cuenca; Writer: Javier Cercas, Alejandro Hernández, Manuel Martín Cuenca; Stars: Antonio de la Torre, Javier Gutiérrez, María León, Tenoch Huerta, Adriana Paz, Adelfa Calvo, Carmelo Muñoz Adame, Miguel Ángel Luque, Domi del Postigo, Rafael Téllez)
A man obsessed with writing a book, starts to manipulate his neighbours.
The Plague (La Peste)
(Country: Spain; Year: 2017; Director: Alberto Rodríguez; Writer: Rafael Cobos, Alberto Rodríguez; Stars: Javier Botet, Jesús Carroza, Sergio Castellanos, Tomás del Estal, Antonio Gil, Cecilia Gómez, Lupe del Junco, Paco León, Patricia López, Pablo Molinero, Nya de la Rubia, Manolo Solo, Paco Tous, Miko Jarry)
During an outbreak of the bubonic plague in the magnificent Seville of 1587, Mateo, a former soldier, returns, honouring his word to find and extract a dead friend's son from the city. Previously, Mateo had been forced to flee the city to save his life, having been sentenced to death by the Inquisition for printing forbidden books. Before he can complete his task, Mateo is arrested by the Inquisitor's bailiffs, who promise to pardon his life in exchange for solving a series of crimes of diabolic overtones being committed in Seville.
Out of Competition
Pororoca
(Country: Romania; Year: 2017; Director: Constantin Popescu; Writer: Constantin Popescu; Stars: Bogdan Dumitrache, Iulia Lumanare, Costin Dogioiu, Stefan Raus, Adela Marghidan)
Cristina and Tudor Ionescu have founded a happy family with their two children, Maria and Ilie. But when one of their children disappears, their life changes forever.
Soldiers. Story From Ferentari
(Country: Romania, Serbia, Belgium; Year: 2017; Director: Ivana Mladenovic; Stars: Adrian Schiop, Vasile Pavel-Digudai, Stefan Iancu, Nicolae Marin-Spaniolul, Kana Hashimoto, Dan Bursuc)
A young anthropologist moves to a poor area of Bucharest to study manele music. There he falls for an ex-convict, but what happens when the money runs out?
Sollers Point
(Country: US; Year: 2017; Director: Matthew Porterfield; Writer: Matthew Porterfield; Stars: McCaul Lombardi, James Belushi, Zazie Beetz, Everleigh Brenner, Imani Hakim, Wass Stevens, Alyssa Bresnahan, Ashley Shelton, Michael Rogers, Greg Crowe, Vincent De Paul, Kazy Tauginas, Hilary Kacser, Pete Papageorge, Kingsley Egei)
Story of a young drug dealer under house arrest at his dad's home.
A Sort Of Family (Una especie de familia)
(Country: Argentina, Brazil, France, Poland, Germany, Denmark; Year: 2017; Director: Diego Lerman; Writer: Diego Lerman, María Meira; Stars: Bárbara Lennie, Daniel Aráoz, Claudio Tolcachir, Yanina Ávila, Paula Cohen)
An phone call about the imminent birth of a baby takes a doctor on an uncertain physical and emotionally journey.
So Help Me God (Ni juge, ni soumise)
(Country: France, Belgium; Year: 2017; Director: Yves Hinant, Jean Libon; Writer: Yves Hinant, Jean Libon; Stars: Anne Gruwez)
The extraordinary, offbeat judge Anne Gruwez takes us behind the scenes of real life criminal investigations.
The Secret Of Marrowbone (El secreto de Marrowbone, Marrowbone)
(Country: Spain; Year: 2017; Director: Sergio G Sánchez; Writer: Sergio G Sánchez; Stars: Anya Taylor-Joy, Charlie Heaton, Mia Goth, George MacKay, Kyle Soller, Robert Nairne, Matthew Stagg, Nicola Harrison, Laura Brook)
A young man and his four younger siblings, who have kept secret the death of their beloved mother in order to remain together, are plagued by a sinister presence.
Out of Competition
Submergence
(Country: US, France; Year: 2017; Director: Wim Wenders; Writer: Erin Dignam, based on the book by JM Ledgard; Stars: James McAvoy, Alicia Vikander, Alexander Siddig, Celyn Jones, Reda Kateb, Mohamed Hakeem, Jannik Schümann, Godehard Giese, Jess Liaudin, Harvey Friedman, Thibaut Evrard, Clémentine Baert, Loïc Corbery, Andrea Guasch, Jean-Pierre Lorit)
A hydraulic engineer and a bio-mathematician meet in a hotel on the French coast, where both are preparing their missions. While she works on a project of immersion in the Greenland Sea, he is taken hostage in Somalia.
Opening film
Underground (Pailalim)
(Country: Philippines; Year: 2017; Director: Daniel Palacio; Writer: Daniel Palacio; Stars: Joem Bascon, Mara Lopez, Grace Ann Betalmos)
A gravedigger is forced to take desperate measures after his daughter becomes gravely ill.
The Wife
(Country: Sweden, US; Year: 2017; Director: Björn Runge; Writer: Jane Anderson, Meg Wolitzer; Stars: Glenn Close, Jonathan Pryce, Christian Slater, Annie Starke, Harry Lloyd, Max Irons, Alix Wilton Regan, Karin Franz Körlof, Michael Benz, Carolin Stoltz, Twinnie Lee Moore, Catharina Christie, Jane Garioni)
A wife questions her life choices as she travels to Stockholm, where her husband is to receive an award.
Out of Competition. Closing film