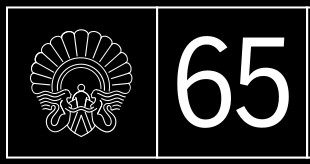 View other San Sebastian Film Festival Films by strand: Classic Retrospective: Joseph Losey, Horizontes Latinos, Made In Spain, Movies For Kids, New Directors, Official Competition, Other Activities, Pearls, Savage Cinema, Special Screenings, Velodrome, Zabaltegi-Tabakalera, Zinemira
The Cakemaker
(Country: Israel, Germany; Year: 2017; Director: Ofir Raul Graizer; Writer: Ofir Raul Graizer; Stars: Zohar Shtrauss, Sarah Adler, Stephanie Stremler, Tim Kalkhof, Roy Miller, Sandra Sadeh, Eliezer Shimon, Tamir Ben Yehuda, Tagel Eliyahu, Gal Gonen, David Koren, Iyad Msalma, Sagi Shemesh)
After the death of his lover, Thomas heads to Israel – the birthplace of the man he adored. He becomes a pastry chef for the widow of the deceased. Yet she hardly suspects that the unnamed sorrow that connects her to the stranger is for the same man.
Constructing Albert
(Country: Spain; Year: 2017; Director: Laura Collado, Jim Loomis)
A man's attempt to escape the shadow of El Bulli.
Dad's Lunch box (Papa no obentou wa sekaiichi, Dad's Bento)
(Country: Japan; Year: 2017; Director: Masakazu Fukatsu; Writer: Toshitsugu Ohno; Stars: Toshimi Watanabe, Utano Aoi, Yuriko Hara, Shô Kiyohara, Eriko Kumagai, Mikan Ogino, Yura Someno, Rena Takeda, Hikaru Tanaka)
Drama inspired by a man and his daughter and their connection through a bento box.
Food On The Go (El Il Cibo Va)
(Country: Argentina, Italy; Year: 2017; Director: Mercedes Cordova; Writer: Alessandro Di Nuzzo, Santiago Hadida, Fisher Heike)
Italian food in exile.
Michelin Stars - Tales From The Kitchen
(Country: Denmark; Year: 2017; Director: Rasmus Dinesen)
Documentary about Michelin chefs.
Opening night
Ramen Heads
(Country: Japan; Year: 2017; Director: Koki Shigeno)
Osamu Tomita, Japan's reigning king of ramen, takes us deep into his world.
The Trip To Spain
(Country: UK; Year: 2017; Director: Michael Winterbottom; Stars: Steve Coogan, Rob Brydon, Marta Barrio, Claire Keelan, Margo Stilley)
The comedians take a culinary road trip to Spain.
Closing night