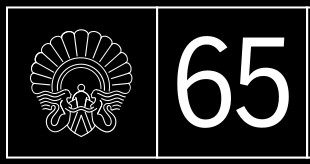 Competition side-bar.
View other San Sebastian Film Festival Films by strand: Classic Retrospective: Joseph Losey, Culinary Zinema, Horizontes Latinos, Made In Spain, Movies For Kids, New Directors, Official Competition, Other Activities, Pearls, Savage Cinema, Special Screenings, Velodrome, Zinemira
12 Days
(Country: France; Year: 2017; Director: Raymond Depardon)
3/4 (Three-Quarters)
(Country: Bulgaria; Year: 2017; Director: Ilian Metev; Writer: Betina Ip, Ilian Metev; Stars: Mila Mihova, Nikolay Mashalov, Todor Veltchev, Simona Genkova, Kaloyan Georgiev, Alexander Kurtenkov)
The lives of a father and his two children.
Braguino
(Year: 2017; Director: Clement Cogitore)
Documentary about a remote Siberian town and a feud between two families who live there.
Calipatria
(Country: Austria; Year: 2017; Director: Gerhard Treml, Leo Calice; Stars: Gerhard Treml, Leo Calice)
Short about a prisoner in solitary confinement and his unusual plans for the prison garden.
Short
Closeness (Tesnota)
(Country: Russia; Year: 2017; Director: Kantemir Balagov; Writer: Kantemir Balagov, Anton Yarush; Stars: Darya Zhovner, Olga Draganova, Veniamin Kats, Artem Tsypin, Nazir Zhukov)
A family struggle to raise the ransom after a kidnapping.
The Day After
(Country: South Korea; Year: 2017; Director: Hong Sang-soo)
A woman whose boss recently ended an affair gets mistaken for the girlfriend by his wife.
El Sueño De Ana
(Year: 2017; Director: Jose Luis Torres Leiva; Stars: Amparo Noguera, Julieta Figueroa)
Ana tells us about a dream she had with her partner, recently deceased. The epilogue of upcoming feature Death Will Come and It Will Have Your Eyes.
Short
Ex Libris: New York Public Library
(Country: US; Year: 2017; Director: Frederick Wiseman)
Documentary about the library.
Flores
(Year: 2017; Director: Jorge Jácome; Writer: Jorge Jácome; Stars: André Andrade, Pedro Rosa, Gabriel Desplanque, Jorge Jácome)
When a natural crisis occurs, the entire population of the Azores is forced to evacuate due to an uncontrolled plague of hydrangeas. Two young soldiers, impassioned by the beauty of the landscape, guide us through the tales of sadness of those forced to leave.
Short
Gwendolyn Green
(Country: US; Year: 2017; Director: Tamyka Smith ; Stars: Roberta Maxwell, Dominic Rains)
Inspired by true events, this is the story of Gwendolyn Green, an elderly, widowed woman living out her days alone, inside a gated Palm Springs residence, as if she were stuck in another era. As Gwendolyn's lack of social graces and isolation start to close in on her, she picks up the telephone and dials 911 in search of human connection.
Short

Braguino and Lots Of Kids, A Monkey And A Castle
In The Intense Now (No Intenso Agora)
(Director: João Moreira Salles)
A personal essay which analyses and compares images of the political upheavals of the 1960s.
Lots Of Kids, A Monkey And A Castle (Muchos hijos, un mono y un castillo)
(Country: Spain; Year: 2017; Director: Gustavo Salmerón)
Julita always wanted lots of kids, a monkey, and a castle. After finally realizing these wishes, however, her family loses their property in the economic crisis. But they have not lost the disarming ease and kindheartedness that mark their domestic squabbling.
Lover For A Day (L'Amant d'un jour)
(Country: France; Year: 2017; Director: Philippe Garrel; Writer: Jean-Claude Carrière, Caroline Deruas-Garrel, Philippe Garrel, Arlette Langmann; Stars: Éric Caravaca, Esther Garrel, Louise Chevillotte, Paul Toucang, Félix Kysyl, Michel Charrel, Nicolas Bridet, Marie Sergeant, Raphaël Naasz, Justine Bachelet, Christian Bouillette, Laetitia Spigarelli, Manon Chircen, Maïa Foucault, Louise Guillaume)
After a woman's relationship breaks down she heads to her fathers house - only to discover he is dating a woman her age.
The Night I Swam (La Nuit Ou J'ai Nage )
(Country: France, Japan; Year: 2017; Director: Damien Manivel, Kohei Igarashi; Stars: Takara Kogawa, Keiki Kogawa, Takashi Kogawa, Chisato Kogawa )
Snow covered mountains in Japan. Every night, a fisherman makes his way to the market in town. His six-year-old son is awoken by his departure and finds it impossible to fall back to sleep. In the sleeping household, the young boy draws a picture he then slips into his satchel. On his way to school, still drowsy, he strays off the path and wanders into the snow…
Plague
(Country: Spain; Year: 2017; Director: Koldo Almandoz)
Plague: From the Latin plague 'blow', 'wound'. Meaning: Massive and sudden appearance of living beings of a same species which cause serious damage to animal or vegetable populations. Abundance of something harmful.
Short


Lover For A Day and Spell Reel
Plus Ultra
(Country: Spain; Year: 2017; Director: Samuel M Delgado, Helena Girón; Writer: Samuel M Delgado, Helena Girón)
Plus Ultra is Spain's motto. It was used to encourage seafarers to conquer new lands, forgetting Greek mythology's warning: Non Terrae Plus Ultra (No Land Beyond).
Short
Saura(s)
(Country: Spain; Year: 2017; Director: Félix Viscarret; Stars: Carlos Saura, Eulàlia Ramon, Anna Saura Ramón, Antonio Saura, Carlos Saura Medrano, Diego Saura, Adrián Saura, Manuel Saura)
Documentary about the director.
Shame (Sram)
(Country: Bulgaria; Year: 2017; Director: Petar Krumov; Stars: Zdravko Moskov, Monika Asparhuhova, Emiliya Panova)
Macho is a poor boy who skips school to work on a construction site. The only ray of light for him is his girlfriend, Donna. But she's ashamed of his mother, who works as the janitor at their school. Forced to choose between his mother and his love, Macho finds his own way out of the situation.
Soldier (Soldado)
(Country: Argentina; Year: 2017; Director: Manuel Abramovich; Writer: Manuel Abramovich; Stars: Maruti Garikiparthi, Tsailii Rogers, Sylvie Grontis Hagan)
A young man decides to join the army. He becomes the drummer in the military band, and his everyday life is now a combination of military training and music. What does the Argentine Army do these days, more than thirty years after the dictatorship? What does it mean to be a soldier in a country without wars?
Spell Reel
(Country: Germany, Portugal, France, Guinea-Bissau; Year: 2017; Director: Filipa César)
Experimental documentary about a cinema movement involved in the Guinea-Bissau liberation movement.


Plague and Soldier
The Square
(Country: Sweden, Germany, France, Denmark; Year: 2017; Director: Ruben Östlund; Writer: Ruben Östlund; Stars: Elisabeth Moss, Dominic West, Terry Notary, Linda Anborg, Claes Bang, Annica Liljeblad, Christopher Læssø, Emelie Beckius, Sarah Giercksky, Jan Lindwall, Marina Schiptjenko, John Nordling, Denise Wessman, Lilianne Mardon, Peter Diaz)
An art exhibit invites passers by to altruism, but things don't go as planned for its curator.
Opening night film
Vergüenza (Shame)
(Country: Spain; Year: 2017; Director: Juan Cavestany, Álvaro Fernández Armero; Writer: Juan Cavestany, Álvaro Fernández Armero; Stars: Malena Alterio, Lola Casamayor, Javier Gutiérrez, Miguel Rellán, Estrella Olariaga, Francisco Reyes)
TV drama about a couple who are the laughing stock of their family and friends.