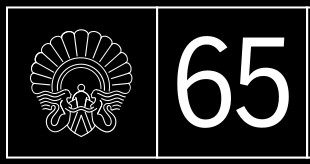 Retrospective showing all of the director's films and shorts, including those below.
View other San Sebastian Film Festival Films by strand: Culinary Zinema, Horizontes Latinos, Made In Spain, Movies For Kids, New Directors, Official Competition, Other Activities, Pearls, Savage Cinema, Special Screenings, Velodrome, Zabaltegi-Tabakalera, Zinemira
Accident
(Country: UK; Year: 1967; Director: Joseph Losey; Writer: Harold Pinter, based on the novel by Nicholas Mosley; Stars: Dirk Bogarde, Stanley Baker, Jacqueline Sassard, Michael York)
A happily-married academic develops an obsession with one of his students.
Eve (Eva)
(Country: France; Year: 1962; Director: Joseph Losey; Writer: Hugo Butler, James Hadley Chase, Evan Jones; Stars: Jeanne Moreau, Stanley Baker, Virna Lisi, James Villiers, Riccardo Garrone, Lisa Gastoni, Checco Rissone, Enzo Fiermonte, Nona Medici, Roberto Paoletti, Alex Revidis)
Working-class Welsh writer falls foul of a femme fatale.
Modesty Blaise
(Country: UK; Year: 1966; Director: Joseph Losey; Writer: Evan Jones; Stars: Monica Vitti, Terence Stamp, Dirk Bogarde, Harry Andrews)
Sometime secret agent, sometime thief Modesty Blaise is set on the trail of stolen diamonds in this comic strip adaptation.
The Prowler
(Country: US; Year: 1951; Director: Joseph Losey; Writer: Robert Thoeren, Hans Wilhelm, Dalton Trumbo, Hugo Butler; Stars: Van Heflin, Evelyn Keyes, John Maxwell, Katherine Warren, Emerson Treacy, Madge Blake, Wheaton Chambers, Robert Osterloh, Sherry Hall, Louise Lorimer, Herbert Anderson, Louise Bates, Jack Baxley, Benny Burt, Steve Carruthers)
When Susan Gilvray reports a prowler outside her house police officer Webb Garwood investigates and sparks fly. If only her husband wasn't in the way.