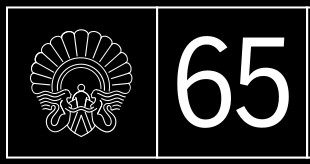 View other San Sebastian Film Festival Films by strand: Classic Retrospective: Joseph Losey, Culinary Zinema, Horizontes Latinos, Movies For Kids, New Directors, Official Competition, Other Activities, Pearls, Savage Cinema, Special Screenings, Velodrome, Zabaltegi-Tabakalera, Zinemira

The Invisible Hand and Análisis De Sangre Azul
Análisis De Sangre Azul
(Country: Spain; Year: 2016; Director: Blanca Torres, Gabriel Velázquez; Writer: Orencio Boix, Blanca Torres, Gabriel Velázquez; Stars: Juan de Dioa, Anders Lindström)
The adventures of a British aristocrat who suffered a fall in the Pyrenees only to come round in a mental asylum early last century.
The Bar
(Country: Spain; Year: 2017; Director: Álex de la Iglesia; Writer: Álex de la Iglesia, Jorge Guerricaechevarría; Stars: Mario Casas, Blanca Suárez, José Sacristán, Carmen Machi, Terele Pávez, Jaime Ordóñez, Joaquín Climent, Secun de la Rosa, Alejandro Awada, Jordi Aguilar, Diego Braguinsky, Mamen García)
A group of strangers are trapped inside a bar.
Can't Say Goodbye (No sé decir adiós)
(Country: Spain; Year: 2017; Director: Lino Escalera; Writer: Pablo Remón, Lino Escalera, Pablo Remón; Stars: Nathalie Poza, Juan Diego, Lola Dueñas, Pau Durà, Miki Esparbé, Cesar Bandera, Noa Fontanals, Marc Martínez, Emilio Palacios, Oriol Pla, Greta Fernández, Pere Brasó, Miguel Guardiola, Bruno Sevilla, Darien Asian)
A daughter embarks on a trip with her estranged father after refusing to believe his terminal diagnosis.
The Invisible Hand (La mano invisible)
(Country: Spain; Year: 2016; Director: David Macián; Writer: Daniel Cortázar, David Macián; Stars: Anahí Beholi, Josean Bengoetxea, Eduardo Ferrés, Elisabet Gelabert, Christen Joulin, Marta Larralde, Esther Ortega, Bruto Pomeroy, Daniel Pérez Prada, Marina Salas, Bárbara Santa-Cruz, Natalia Silva, José Luis Torrijo, Alberto Velasco, Carmelo Aguilera)
In an industrial building, eleven people are hired to go about their work in front of an audience: a bricklayer, a butcher, a seamstress, a telephone operator, a waiter, a message boy, a mechanic, a computer specialist and a cleaner. Artwork, reality show, macabre experiment: they don't know what's in store for them.
Júlia Ist
(Country: Spain; Year: 2017; Director: Elena Martín; Writer: Maria Castellví, Marta Cruañas, Elena Martín, Pol Rebaque; Stars: Pau Balaguer, Julius Brauer, Jakob D'Aprile, Gerd-Otto Forstreuter, Jonathan Hamann, Karl-Heinz Helmschrot, Stefania Kavas, Paula Knüpling, Carla Linares, Max Grosse Majench, Elena Martín, Sophie Moriarty, Thomas Pigor, Rémi Pradère, Oriol Puig)
Júlia decides to go on the Erasmus exchange to Berlin but discovers life is not what she expected.


Uncertain Glory and Júlia Ist
Selfie
(Country: Spain; Year: 2017; Director: Víctor García León; Writer: Víctor García León, Víctor García León, Sebastian Maharg; Stars: Santiago Alverú, Macarena Sanz, Javier Caramiñana, Esperanza Aguirre, Clara Alvarado, Íñigo Errejón, Isabel García Lorca, Jesús Hierónides, Pablo Iglesias, Carlos Montero, Pepe Ocio, Esther Regina, Álvaro Roig, Alicia Rubio)
A government minister has just been arrested by the police, accused of corruption, embezzlement of public funds, money laundering and another eighteen money-related crimes. This is the tale of his son.
Sister Of Mine (Demonios tus ojos)
(Country: Spain, Colombia; Year: 2017; Director: Pedro Aguilera; Writer: Pedro Aguilera, Juan Carlos Sampedro; Stars: Tomás Baleztena, Ivana Baquero, Natalia Bilbao, Javier Cañas, Nicolás Coronado, Christopher Downs, Elisabet Gelabert, Susana Gil, Lucía Guerrero, John Hopewell, Isabel Moiño, Andreas Muñoz, Mairen Muñoz, Julio Perillán, Chechu Rojo)
The relationship between a young man and his half-sister becomes increasingly transgressive.
Skins (Pieles)
(Country: Spain; Year: 2017; Director: Eduardo Casanova; Writer: Eduardo Casanova; Stars: Jon Kortajarena, Macarena Gómez, Candela Peña, Carmen Machi, Ana Polvorosa, Joaquín Climent, Javier Bódalo, Secun de la Rosa, Adolfo Fernández, Antonio Durán 'Morris', María Jesús Hoyos, Itziar Castro, Alberto Bang, Ana María Ayala)
An episodic film that merges the lives of people with very different kinds of deformities into a stylised round of bodies that do not adhere to social norms.
Summer 1993
(Country: Spain; Year: 2017; Director: Carla Simón; Writer: Carla Simón; Stars: Laia Artigas, Paula Blanco, Etna Campillo, Bruna Cusí, Jordi Figueras, Dolores Fortis, Titón Frauca, Cristina Matas, Berta Pipó, Quimet Pla, Fermí Reixach, Paula Robles, Isabel Rocatti, Montse Sanz, Tere Solà)
A young girl struggles to adapt to her new life in the countryside after the death of her mum.
Uncertain Glory (Incerta glòria)
(Country: Spain; Year: 2017; Director: Agustí Villaronga; Writer: Coral Cruz, Joan Sales, Agustí Villaronga; Stars: Terele Pávez, Marcel Borràs, Roger Casamajor, Oriol Pla, Juan Diego, Bruna Cusí, Luisa Gavasa, Núria Prims, Fernando Esteso, Bruno Bergonzini, Jorge Usón, Francesca Piñón, David Bagés, Xavier Capdet, Hamid Krim)
In war-torn Spain a young Republican falls for a femme fatale.


Sister Of Mine and Summer 1993
Veronica
(Country: Mexico; Year: 2017; Director: Carlos Algara, Alejandro Martinez-Beltran; Stars: Olga Segura, Sofía Garza, Arcelia Ramírez, Horacio Castelo, Juan Salvador Fernandez)
A reclusive female psychologist who has stopped practicing medicine, decides against her better judgment to take the case of disturbed Veronica de la Serna, a young woman whose previous therapist has mysteriously disappeared.