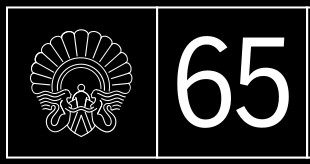 View other San Sebastian Film Festival Films by strand: Classic Retrospective: Joseph Losey, Culinary Zinema, Horizontes Latinos, Made In Spain, Movies For Kids, New Directors, Official Competition, Other Activities, Pearls, Savage Cinema, Velodrome, Zabaltegi-Tabakalera, Zinemira
Dying (Morir)
(Country: Spain; Year: 2017; Director: Fernando Franco; Writer: Coral Cruz, Fernando Franco; Stars: Marian Álvarez, Andrés Gertrúdix, Iñigo Aranburu)
The lives of Luis and Marta are abruptly paralysed. Lies, guilt and fear put the couple's stability and love to the test.
Faces Places (Visages, Villages)
(Country: France; Year: 2017; Director: Agnès Varda, JR)
The director and photgrapher travel through France as their friendship blossoms.
Fireworks, Should We See It From The Side Or The Bottom? (Uchiage hanabi, shita kara miru ka? Yoko kara miru ka?)
(Country: Japan; Year: 2017; Director: Akiyuki Shinbo, Nobuyuki Takeuchi; Writer: Shunji Iwai, Hitoshi Ohne; Stars: Suzu Hirose, Masaki Suda, Mamoru Miyano)
Animated adventure for two schoolmates who face being separated.
See You Up There (Au revoir là-haut)
(Country: France; Year: 2017; Director: Albert Dupontel; Writer: Albert Dupontel, based on the novel by Pierre Lemaitre; Stars: Albert Dupontel, Laurent Lafitte, Nahuel Pérez Biscayart, Niels Arestrup, Émilie Dequenne, Mélanie Thierry, Michel Vuillermoz, Frans Boyer, Nicolas de Lavergne, Philippe Duquesne, Grégoire Foessel, Carole Franck, Gilles Gaston-Dreyfus, Travis Kerschen, Kyan Khojandi)
November 1919. Two survivors of the trenches set up a scam based on war memorials.
The Summit (La Cordillera)
(Country: Argentina, France, Spain; Year: 2017; Director: Santiago Mitre; Writer: Mariano Llinás, Santiago Mitre; Stars: Ricardo Darín, Dolores Fonzi, Erica Rivas, Christian Slater, Elena Anaya, Paulina García, Daniel Giménez Cacho, Gerardo Romano, Alfredo Castro, Rafael Alfaro, Marcelo Longobardi, Gabriela Pastor, Manuel Trotta)
At a Summit for Latin American presidents in Chile, Argentine president Hernán Blanco endures a political and family drama that will force him to face his own demons.
Fireworks, Should We See It From The Side Or The Bottom? and Wonders Of The Sea 3D
Wonders Of The Sea 3D
(Country: UK, France; Year: 2017; Director: Jean-Michel Cousteau, Jean-Jacques Mantello; Writer: David Chocron, Francois Mantello, Jean-Jacques Mantello; Stars: Arnold Schwarzenegger, Jean-Michel Cousteau, Fabien Cousteau, Celine Cousteau)
Nature documentary, narrated by Arnold Schwarzenegger